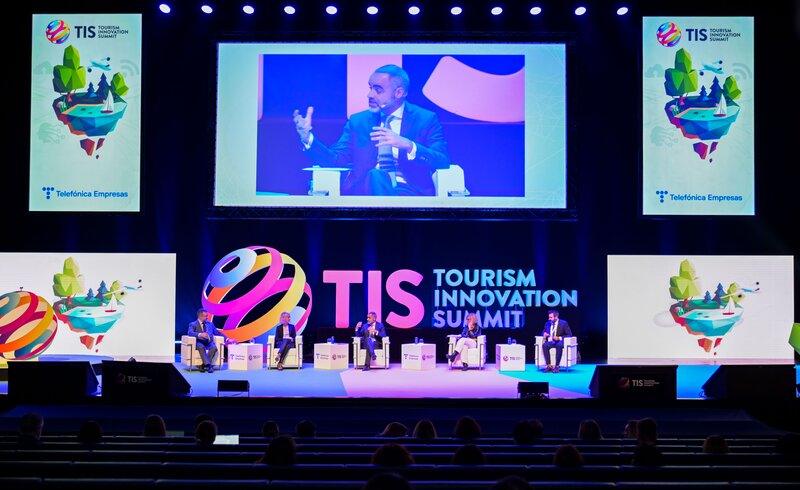 TIS 2023: Sustainability to feature heavily at this year's event
The impact of sustainability on tourism destinations will be discussed
Annual global tourism event Tourism Innovation Summit (TIS) will have a strong current of sustainability weaved throughout its content themes this year.
The event, taking place October 18-20, will see more than 7,000 tourism professionals from around the world gather in Seville to learn first-hand about the latest trends in tourism innovation.
One of those trends heavily featured will be sustainability and sustainable practices.
Speakers on this topic include Céline Cousteau, a documentary filmmaker, socio-environmental advocate, explorer, and founder of the production company CauseCentric Productions - which focuses on the dissemination of documentaries to raise awareness of environmental issues and advocate for the conservation of our planet's oceans and natural resources.
Cousteau will address the adoption of sustainable practices within the tourism sector.
Alfonso Vegara, PhD in Urban and Regional Planning and graduate in Architecture, Economics and Sociology, will share success stories and analyse how urban solutions can be integrated into the tourism sector for a positive impact.
Other speakers include Dominique Maulin, director for Spain and Portugal of Atout France, Leila Tekaia, director for Spain and Portugal of Tunisian National Tourist Office, Maria de Lurdes Vale, Director of Turismo de Portugal, and Ana Muñoz Llabrés, deputy director general for Tourism Development and Sustainability of Spanish Ministry of Industry, Trade and Tourism.
Discussions will also take place on how tourism businesses can adopt sustainable practices to achieve positive environmental and social impacts while satisfying the changing expectations of travelers.
Maria Zarraluqui, vice president of global development of Meliá Hotels International and Guy Bigwood, CEO of global destination sustainability movement (GDS) and an expert in regenerative tourism, will analyse the impact of the 2030 Agenda on sustainable practices and how tourism companies can align their strategies with the SDGs to increase positive social and environmental impact.
This year, the event will co-locate with A World for Travel event, that will focus on how the tourism sector is addressing climate change.
Speakers include Külli Kraner, head of tourism of Estonian Ministry of Tourism, Roberto Martinoli, Senior Advisor to Royal Caribbean Group president & CEO, and Linden Coppell, head of sustainability of MSC.