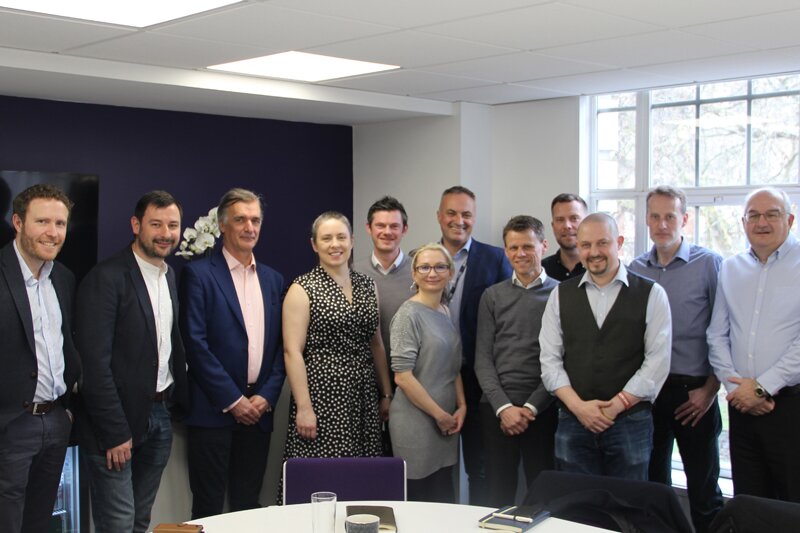 Special Report: Travolution round-table
Senior travel figures discuss technology challenges at a Travolution event sponsored by the Malvern Group. Ben Coren reports
Senior travel figures discuss legacy systems and a lack of user focus at a Travolution event sponsored by the Malvern Group. Ben Coren reports
Systems that don't integrate and a lack of collaboration between suppliers are frustrating travel companies' efforts to improve their technology.
Industry bosses claim some technology suppliers oversell what their systems are capable of – and some even lie to win business.
Speaking at a Travolution round?table event, Chris Smith, general manager of Midcounties' online brand Co-operative Holidays, said firms were hampered by a patchwork of systems that in many cases didn't talk to each other.
"As a group, Midcounties is quite diverse," he said. "We've got our toes in many different markets and what's clear to me is the desire to provide a one-size-fits-all solution just isn't there.
"So, we're trying to find best-in-class solutions and get [suppliers] to collaborate to build a platform to fulfil all our needs across the whole group."
Smith's comments echoed those of Midcounties Co-operative chief retail officer Alistair Rowland who, speaking at last year's Abta convention, accused technology firms of failing to provide the systems businesses needed.
Smith added: "Alistair's frustration was with the lack of collaboration between the technology companies.
"They are competitors, but it goes on to a much broader, veiled criticism of over-promise and under-delivery and, in some instances, dare I say it, downright lies about what is available."
EasyJet Holidays technology director Paul Curtis said the answer was to marry the best aspects of off-the-shelf systems and technology developed in?house.
EasyJet is rebuilding its tour operating division from scratch, having previously worked with partners that provided hotel inventory to create packages.
Curtis said: "We're trying to take a hybrid approach where we will take the core platforms where we can differentiate ourselves, and have services we can incorporate where we might buy small innovative products that do one thing really well.
"Or, if it doesn't exist, we build it ourselves but try to adopt a more service-oriented way of building our solutions."
Curtis added that the one thing he would wish for is "a technology marketplace that clearly outlines all of the technology products and what they actually do, rather than what they [tech companies] say they do."
Ben Moss, vice-president of research at T2RL, an independent tech procurement consultancy that partners with clients on requests for proposals (RFPs), said: "With larger airline or travel business RFPs, you're not going to have one system that just produces everything they want beautifully.
"But you can have two systems working together, as long as they can talk. That's not a commercial agreement situation, it's at the technology level."
Attraction Tickets Direct head of trade sales and marketing Annabel Cove said the supplier chose to keep tech development in-house because it considered doing so gave it a competitive advantage.
"Our tech was originally bespoke-built and based on code that we updated only two years ago," she said. "That whole process took about two-and-a-half years to move across the platform."
'What customers want must be our starting point'
Travel must move on from out-of-date legacy systems if it is to keep pace with customer demand for better service and product.
Culture Trip's Andy Washington said travel firms should start with what the consumer wants and work back from that when evaluating what they need their technology to do.
The online publisher's senior vice-president of travel, who was recruited last year to develop a travel division, said: "We have an industry of legacy roles, legacy people, legacy tech, legacy models. You can take technology from third parties and solve your operational business leads, but what businesses tend to forget is what they are trying to solve for the customer.
"Most models in travel don't solve for the customers. A tour operator's basic model is: 'This is what we've got, please book it.' OTAs say: 'We put it on the shelf, please book it.' What future businesses should say is: 'What do you want, and I'll solve that."
However, Fleetway Travel chief executive Stuart Jackson said: "Many organisations have staff with 30 to 40 years of experience between them, working in a certain way, and their business is built around those methodologies.
"When I was at Monarch, we ripped out the old legacy system and brought in a new system.
"The mantra we had was 'adopt and adapt'. That's all well and good but in reality, you're asking the individual to do something similar to turkeys voting for Christmas.
"They can see it is automating a role they are currently doing, and they can't see the end point, which is building a more fulfilling role for the individual."
'Tech buyers need to be clear about what they want'
Travel firms are often not clear enough about what they want from technology and are seduced by suppliers with the best sales and marketing teams.
T2RL's Ben Moss said technology buyers are often not entirely sure of what they need and narrow down their search to a few technology developers.
He said T2RL works with 150 of the 362 travel technologies globally of which he was aware.
But Moss claimed most companies tend to look at no more than 15 and hire consultancies to assist in narrowing down their search.
"People who go walking around trade shows might have an inkling of what their aim is, but when it comes to producing and using that technology, I don't think they have much of an idea," he said.
"The bigger a company becomes, the more complicated it gets, as more people want to be involved.
"You get to a point where the technology is providing only 75%-80% of what a company needs because each stakeholder has thrown their hat into the ring."
Industry advised to look further afield for talent
The travel industry needs to be less "incestuous" and look beyond the sector for technology talent and know-how, the round-table was told.
Ben Moss, of T2RL, said he regularly saw good technology providers being discounted on the basis of the say-so of an individual.
"There are travel technologies that exist, and they work," he said. "You either don't know about them, or you might know about them and somebody in your company from our incestuous industry has had a bad experience and doesn't want to use them. It's one of those scenarios that keeps occurring in the industry."
EasyJet Holidays' Paul Curtis said: "If you're in a travel company and looking to build a team, people are always thinking, 'we need people who work in travel', rather than having a mindset to look at what other industries are doing.
"That's a problem globally, from what we've seen."
Speakers at the round-table said when implementing new technology and working methods, the travel industry should not shy away from recruiting outsiders.
Hugo Kimber, executive chairman of Malvern Group, said its experience of operating sister brands Super Break and Laterooms was that a blend of experience was required.
"If you take our senior team, three out of 14 members come from the travel industry.
"Everybody else comes from a wide range of industries, so what we have is a good blend of people looking at it differently, versus a group of people who want to anchor back into some of the core basics."
Kimber agreed that the 'basics' were still important to continue the evolution of the whole booking and journey-planning process, but it is "people that are a key element of that".
'Developers don't understand end users' requirements'
Tech developers often don't really understand the requirements of the end user when building new systems for travel professionals and consumers.
Speakers at the round-table said a resulting knowledge gap often leads to a mismatch between user requirements at the point of sale and capabilities of the technology.
Co-operative Holidays general manager Chris Smith said: "We need to plug that gap and make certain there are people who can bridge travel and technology, so they can help the user and get the user to understand some of the challenges."
Nick Cooper, head of UK market for HolidayPirates, said B2B technology had to keep pace with what consumers were using in their everyday lives.
EasyJet Holidays' Paul Curtis said the operator had adopted a user-centred design approach, bringing tech providers closer to its client-facing teams.
Curtis said: "You get a room full of consultants and the first thing they'll do is define the personas that represent the people we think define our customer community. Then everything is built around those personas, right down to the developers writing the application."