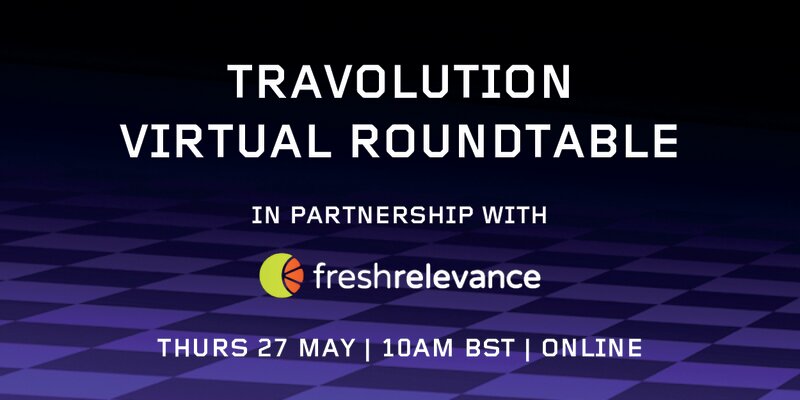 Fresh Relevance Roundtable: Help customers understand what's in a deal
Ecommerce models have been challenged by the COVID pandemic, discussion hears
Price-led marketing campaigns are still an important driver of demand, but firms must do more to help customers understand what constitutes a deal and what their options are.
Awaze chief marketing officer Richard Campagna told a Travolution virtual roundtable that there has been "an evolution of what deal means".
"There's still a section of our marketing and keywords and segment of the audience that we should be speaking to in offer, deal, pricing terms," he said.
"Now our challenge is to help people understand what a deal means in today's market. Certainly, with such a high occupancy rate prices are obviously going to go up.
"So, we're trying to help people anchor on what is a good deal and how they should think about that. And the other angle is we want to help people find and compare across other options.
"Most of the time our ecommerce business is like a mousetrap, we're trying to get people through the funnel, find out what they're interested in and to get them in as quickly as possible.
"Now our challenge is as regions are filling up we are trying to give people alternatives and given them some comparison points.
"It's not a very easy action to encourage in the way we've set up our ecommerce models, but we are testing ideas and different content approaches to help people discover more areas."
---
---
Andy Freeth, chief executive of JG Travel Group, said its clients are proving to be incredibly adaptable because they are so keen to get away.
He said a coach trip to Liverpool had to be changed to Bournemouth last year due to COVID restrictions and 45 of the 50 people booked were happy to go along with the change.
"Most of our customers have had two vaccines. Watch how the older generation is behaving. They have had the vaccine and they feel like super heroes.
"Public safety is important and we have got to abide by the rules, but we have got to get on with it now. We've got to get out there and live.
"There's probably a really small section of consumer still terrified by Project Fear but there are tens of thousands of people that, frankly, just want to get on with it."
Campagna said exploiting social proof by promoting the experience of people who are taking holidays and through reviews and ratings remains important.
But he said the pandemic means it's important that brands update their standing on third party review platforms like TrustPilot and Reevoo .
"The important thing for us is you want to be clear what that score you are showing reflects. It's easy for that space to become quite muddled.
"There were times during the pandemic when our customers were very unhappy about government regulations and that reflected on us. So we've worked hard to make sure those scores are updated."
Saga  Holidays digital development specialist Adam Gadenne said it has used scarcity and urgency messaging to make sure everything that can be booked this year is and to drive interest for 2022.
And Colin White, Wilderness Scotland full stack designer, said the headline in the media about the staycation boom has helped to drive a degree of urgency among bookers.
"For us its helping customers who have a date in mind to help them find availability that suits their requirements and that might be in a different destination they would have considered before."