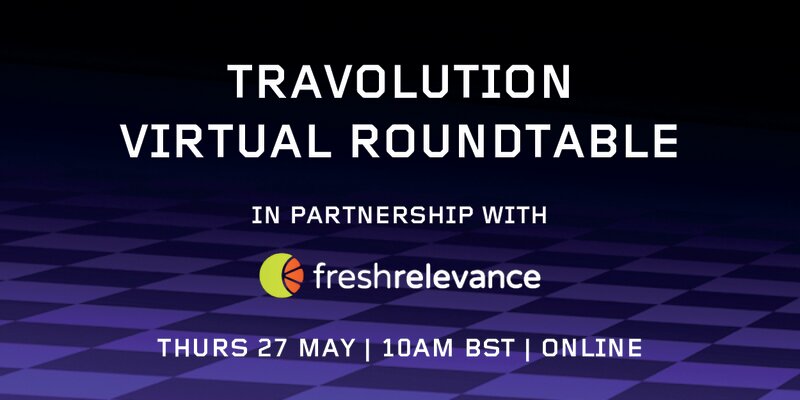 Fresh Relevance Roundtable: Few signs domestic bookers are hedging their bets
Brands address reports of clients booking two holidays for same time at virtual panel discussion
Travolution and Fresh Relevance hosted an online roundtable with leading specialists in the domestic, cruise, soft adventure and coach tour sectors to discuss latest marketing and consumer trends. Lee Hayhurst reports  
There are few signs that holidaymakers are booking two trips for the same time intending to cancel a UK getaway if an overseas alternative becomes available.
A Travolution roundtable held in partnership with digital marketing agency Fresh Relevance heard from firms that specialise in domestic holidays who are experiencing a staycation boom.
Asked about media reports of clients taking advantage of flexible cancellation terms hedging their bets with the UK's traffic light-based overseas travel restrictions they downplayed the issue.
Chris White, a full stack developer at Wilderness Scotland, said he had heard of some customers booking stand-by trips in their custom-built range, but they were being candid about it.
"In those instances we are saying we can look at that, but it's a slightly difficult conversation. They will be lower priority because there are people who are genuinely interested."
---
---
Richard Campagna, chief marketing officer at cottages.com and Hoseasons parent Awaze, said most cancellations it sees are related to government advice against travel.
"We try to proactively cancel as early as possible to give people time to replan. The worst case scenario is where people cancel and they do not have any alternative options.
"We monitor cancellation rates in general and the largest spikes are not on the customer side. Sometimes it on the owner side where they are trying to manage sales and demand more closely.
"It's more of a customer service situation because are pretty confident of selling it again as soon as something gets cancelled it goes back into the inventory."
Sykes Cottages head of SEO Chris Agar agreed that to date it has been government decisions that have been the cause of cancellations rather than consumers playing the market.
And he said Sykes has had to balance the interests of its customers and it owners, so it has not tried to entice bookings with low deposits which can encourage people to cancel.
"Having lots of cancellations really would not work for property owners. We need to balance that as an agency in the middle in the interests of our owners and our customers."