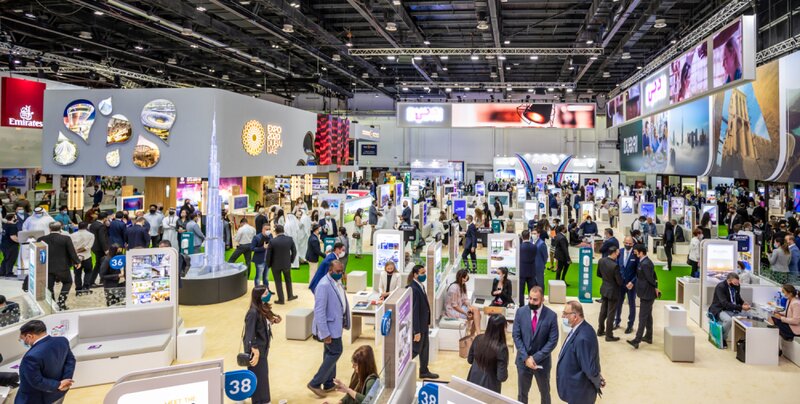 Arabian Travel Market reveals 2022 exhibitor awards
Best technology stand among the categories at annual trade show in Dubai
Arabian Travel Market has launched its 2022 exhibitor awards including one for the best stand in the show's technology section.
Exhibitors at the annual trade show in May will be recognised for their creative design, people skills and business-friendly appeal.
The awards winners will be announced ATM which will take place at the Dubai World Trade Centre from May 9-12.
Danielle Curtis, exhibition director of Arabian Travel Market, said: "Arabian Travel Market would not be the huge success it is without the incredible amount of effort and investment that goes into creating and manning the exhibitor stands at the show.
"Since its inception, the award programme has not only recognised exhibitor's efforts but has also encouraged exciting, fresh and creative stands."
The five categories this year will be – best stand design, best stand for doing business, best stand feature, best new stand, best stand at ATM travel tech and the people's choice award.
Judging will take place on day two of the show, Tuesday May 10, with the winners announced on day three, Wednesday May 11.
The judging panel will be comprised of journalists and industry speakers, including Paul Clifford, ITP Hospitality Group editor and Philip Wooller, area director MEA at global hospitality research company STR.
Curtis said: "With more than 2,000 exhibiting companies spread across ten exhibition halls, the judging panel will have a lot of ground to cover."
Once the winners have been selected, they will be put to the public vote for a chance to walk away with the coveted people's choice award.
Calls for votes will be made via social media, with the winner announced on May 12. The winners will be announced to a global audience via ATM's social media platforms.