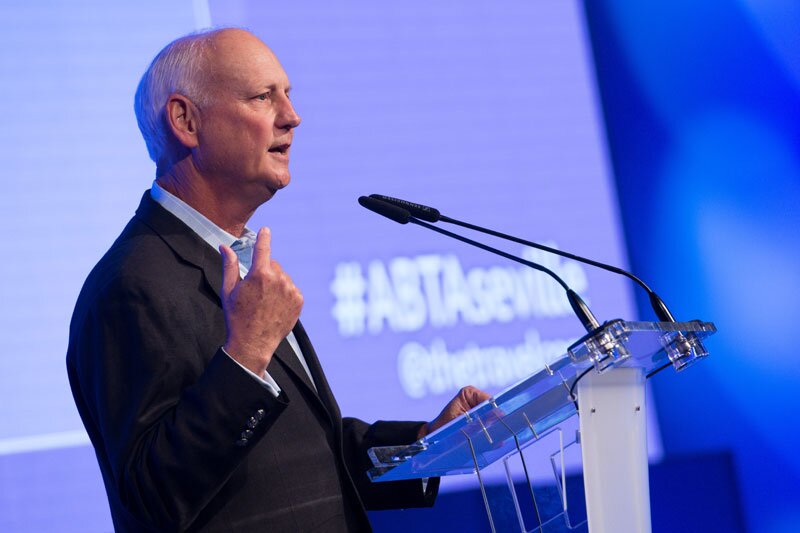 Abta 18: 'Blockchain can bypass Google and Amazon'
Technology will eliminate need for powerful third parties, says Phocuswight founder Continue reading →
Blockchain technology will "eliminate the need for powerful third parties" in travel and "challenge the status quo", according to Philip Wolf, founder of travel technology analyst Phocuswight.
Wolf told Abta's Travel Convention in Seville: "Google is the pre-eminent intermediary between you and the internet. Amazon is the biggest thing sitting between you and online suppliers. Blockchain can bypass all this."
He said: "Bitcoin is endeavouring to replace PayPal. Ethereum will challenge Amazon Web Services. Winding Tree aims to replace the centralised GDS."
Asked about the environmental challenges presented by blockchain's excessive energy demands, Wolf said: "Let the experts navigate these challenges. Instead, think 'How could this help my business?'"
Wolf warned technology would continue to transform the sector at pace.
He said: "Starwood is using artificial intelligence behind the scenes to decide what price to display to whom and when. With Alexa and Siri, speakers have become browsers."
Wolf told the Convention: "Almost all the big brands in travel sat on the side lines in the 1990s, ceding leadership to new digital brands.
"Staying the course or tweaking are insufficient. It's best to pivot. The pain of enabling a critical course correction pales beside the consequences of doing nothing.
He argued: "Ask yourself, what do my customers need? Obsessive customer focus is the only way to future-proof your business."