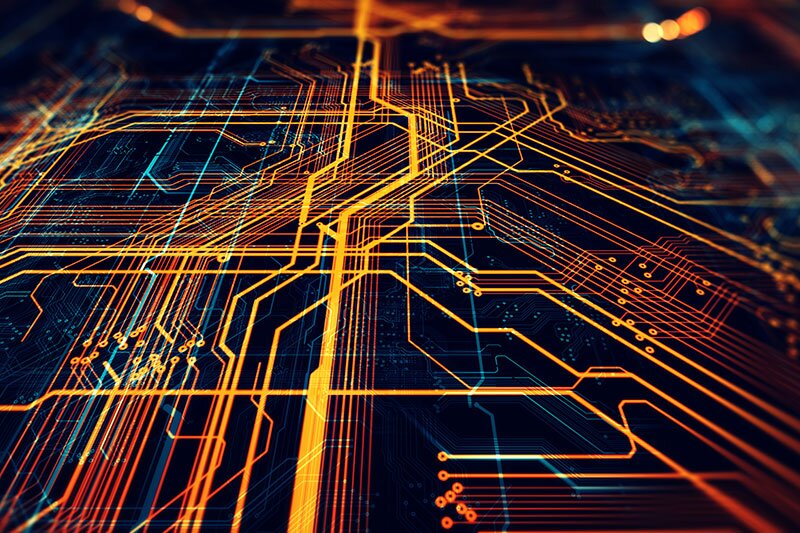 Special Report: Travel technology spend up but decline forecast in 2020
The impact of Thomas Cook's collapse is predicted to be felt this year. Lee Hayhurst reports
Report: Access the Travolution Innovation Report 2020 online
The impact of Thomas Cook's collapse is predicted to be felt this year. Lee Hayhurst reports
Travolution's annual analysis of government data has revealed growth in technology spend by the UK travel sector in 2019 exceeding predictions.
Analysis for the 2020 Travolution Innovation Report found the sector spent £1.9 billion on technology last year, a 4% increase on 2018, confounding last year's forecast of spend remaining flat year on year.
However, the forecast for this year is a 7% retraction, with the bulk of that reduction in IT spend attributed to the demise of Thomas Cook.
Cook alone is expected to account for 6% of the anticipated decline in IT spend in 2020, which would see technology spending reined in for the first time since 2017.
Travolution looks at Office for National Statistics (ONS) spending in five travel sectors for five categories of IT for its annual Innovation Report, which was published this week.
The data shows spending by travel on IT each year in the past decade has increased on average by 5%, rising from just over £1 billion to nearly £2 billion over the 10-year period.
Last year's biggest mover was the tour operator sector, the industry segment that is the second-lowest investor in technology, which increased spending by 15%.
This was followed by the travel agent sector, travel's biggest spender, which spent 9% more on tech to take its expenditure to £751 million.
For 2020, however, the picture looks a lot less positive.
Only the passenger air transport sector and travel's lowest spending sector, hotels, are predicted to increase spending, by 1% and 4% respectively.
The three sectors tipped to spend less are passenger water transport (-21%), travel agents (-18%) and tour operators (-5%).
Looking at the ONS data by size of firm, as measured by employee numbers, only those with 50-99 people on the payroll are forecast to increase their spend in 2020.
The big decline will come among the sector's biggest employers (1,000-plus staff), which spend in excess of half of travel's overall annual IT budgets. These firms are predicted to reduce spend by 10%.
A 13% reduction in software spend predicted for 2020 appears to signal the end of a sustained period of growth in what is travel's second-largest area of IT spend, behind computer services.
At the start of the last decade, software spend in travel stood at just over £100 million, comparable with expenditure on hardware, the smallest category of IT investment in travel.
However, 10 years on and travel spent close to £500 million on software last year.
This trend reflects the technological revolution that has taken place during the last decade which has seen businesses increasingly invest in new software solutions as they embrace the digital age.
New Service as a Software (SaaS) systems and cloud-based technologies have quickened the pace of software investment in recent years.
Report: Access the Travolution Innovation Report 2020 online
---
Travolution Innovation Report
The Travolution Innovation Report 2020 analyses Office for National Statistics (ONS) data collected annually by the government on technology spend in UK businesses.
The ONS data allows us to look at five distinct sub-sectors of travel: Travel Agents, Tour Operators, Air Passenger Transport, Water Passenger Transport and Hotels.
These classifications are how the ONS segments the travel sector and are not determined by our analysis.
ONS also supplies UK all?industry data, enabling us to benchmark travel against UK averages and demographic data on the travel industry, like number of staff, number of enterprises and revenue.
Within each travel sub-sector, we are able to look at companies in the following five size brackets in terms of number of employees: 1-9, 10-49, 50-99, 100-999 and 1,000-plus.
The data also allows the report to analyse what sorts of IT firms are investing in. Here, too, the ONS data has five distinct categories: Hardware, Software, Computer Services, Telecom Services, and Telecoms and IT staff.
Computer Services is an important category for travel because it is the largest area of spend, and this includes consultancy, training, outsourcing, contract staff, and software and hardware support.
The ONS data allows Travolution, a sister publication of Travel Weekly, to make predictions for the coming year, but is subject to constant review and recalculation as new data is collected via its quarterly and annual surveys.

---
Comment: Robotic processing
Mal Barritt, chief executive, Traveltek
The travel industry needs to embrace robotic processing. It is something that other big industries – the finance sector, for example – have already started to incorporate into their business models.
The benefits that robotic technology can bring include improving accuracy, eliminating human errors and allowing businesses to be more productive, which ultimately contributes to the bottom line. Robotic isn't about reducing headcount but about allowing your employees to focus on increasing productivity and customer service.
The potential for robotic technology within travel is limitless, from decreasing the time to build technology platforms, all the way through to the point of sale.
I believe the future of travel technology is going to be focused around improved automation and more robotic processing. Traveltek will be looking at this type of technology and how it can bring it to the market as a product for the industry.
Another continuing trend which shows no signs of slowing down is mobile. Nowadays, everyone's life is managed via their mobile, and people are more connected via social media than ever before.
We need to make sure that we adapt and evolve to ensure the technology is fit for purpose.
Travel providers need to prioritise and invest in their websites to ensure they are mobile?optimised and that consumers can search, access live pricing and book via mobile sites.
Report: Access the Travolution Innovation Report 2020 online