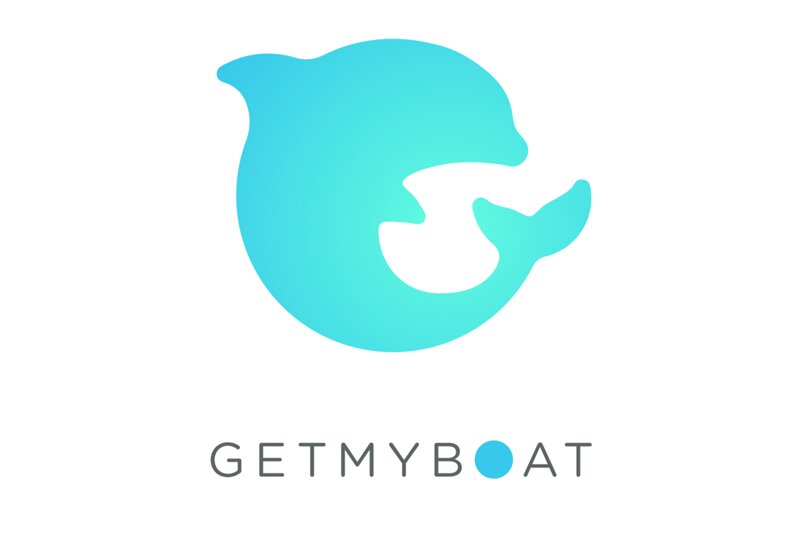 Company Profile: GetMyBoat on course to be the Airbnb of boating rentals
Julianna Rauf profiles the San Francisco firm pioneering a new marketplace
Julianna Rauf profiles the San Francisco firm pioneering a new marketplace
GetMyBoat is trying to do for the boating industry what fellow San Francisco travel disruptor Airbnb has done for the holiday rental sector.
Like Airbnb, the firm has identified a potential new sector in which unused assets and inventory and a frustrating and often complicated process can be simplified.
The boating sector is incredibly fragmented and the marinas where the assets often sit idle often facilitate only an indirect means of communication between renters and suppliers.
There is also a lack of immediacy and on-demand offers and, overall, there is a disconnect due to the lack of mobilisation.
But for GetMyBoat's founders Sascha Mornell and Raf Collado these challenges were an opportunity and the inspiration for the peer-to-peer boat rental platform.
The idea for GetMyBoat came about when the two co-founders were sailing in the Atlantic and noticed a tremendous number of boats sitting idle in the marinas.
As a boat owner himself, Collado was acutely aware of the high cost associated with ownership.
Founded in 2012 and launched in 2013, GetMyBoat is a boat rental and charter marketplace app headquartered in San Francisco that allows anyone anywhere to hire a boat at an affordable price.
Dubbed the 'Airbnb' of boats, GetMyBoat enables users to hire a boat for any occasion with or without a captain for anything from one hour to a few days, or even more than a week.
With services spanning across 184 countries and 9,300 locations, GetMyBoat keeps its platform open so that it can feature a range of vessels for hire, such as houseboats, sleep aboard cruises, ferries, taxis, fishing charters, dinner cruises and water sports.
When it comes to the UK, the boating marketplace currently features 1,800 boats available for hire, each of which can cater for anything from one to 60 guests.
The company's top UK markets include London, the Cornwall region, the Southampton region (specifically Hamble-le-Rice) and Brighton. In Ireland, the company gets most of its business from County Galway, Dublin, Limerick, Sligo and Cork.
The app is proving popular among water enthusiasts around the world, with over 100,000 downloads, more than 65,000 people sent boating, 2.2 million plus yearly visitor searches and over 130,000 booking inquiries.
GetMyBoat's chief operating officer, Bryan Petro, said the firm's customers desire access to boats but not necessarily ownership. He said: "They want to enjoy the experience, memories and pictures without the financial burden and responsibilities. But more than anything, they want quick results.
"The boating industry has been lacking in technology and how consumers are interacting with companies. They don't want a 24-hour response to answering their inquiries or questions about their rental. They want it within an hour.
"GetMyBoat is unique in that it allows each operator and owner to set their own cancellation and pricing policies. While the company advises on best practices, "at the end of the day it is the owner's business."
Renters are advised about the terms and conditions of each owner in advance (the are usually in the listing but are always provided after the booking).
They can get in touch with the boat owners before they make their booking. During the booking, they pay 100% upfront to simplify payments options. Once the booking is made, there is sometimes an opportunity to check the boat before the rental occurs.
GetMyBoat said it stands out against rivals because while services may overlap, other companies do not dedicate all their resources to being explicitly boating-oriented.
They have a "one size fits all" model that often hinders the quality of the boating experience.
"GetMyBoat is a marine industry specialist, not just an experiences provider," said Petro. "We build software for the industry to help it grow."
How far in advance boats needs to be booked varies depending on the experience. Week-long rentals need time to be prepared and therefore must be booked further out, but bookings for a few hours can be same day. The average booking time is two to three days in advance.
The boat rental marketplace operates in 134 currencies and allows website visitors to browse for boats based on location, type, feature and amenities.
Although cancellation policies vary by boat owner, GetMyBoat guarantees those policies will be overridden and a refund will be granted if weather conditions are unsafe. "Safety is paramount," said Petro.
Renters know who they are renting from because of the platform's lengthy selection process that includes a focus on companies already doing business, owners who are qualified, licensed and insured, identity verification, and a review of soft skills.
Renters can then leave detailed reviews of the boat owners and their experience. When it comes to the boat owners, GetMyBoat promises secure payments, identity verification and deposit mediation.
Both companies and private owners can list their vessels. They are given access to customer referrals and boat owners set their own conditions and control who can rent from them and they have an insurance policies in place that covers both the owner and renter. GetMyBoat used to offer but additional coverage but this proved to be unnecessary.
Both renters and owners can connect directly to one another via GetMyBoat's messaging platform that allows for real-time communication, and there is a 24/7 customer service line to answer any questions from anywhere in the world.
Petro said that while GetMyBoat is mostly B2C, the company would consider looking into working more closely with third party businesses in the future based on demand.
The boating marketplace doesn't advertise. All business is organic and it focuses on "popping up on Google," said Petro.
He added: "The boating industry is currently worth over $10 billion,  a number that is severely depressed due to a previous lack of mobilisation, which GetMyBoat is looking to change.
"According to the National Marine Manufacturers Association, there are 16 million registered boats in the US, creating huge opportunity for GetMyBoat to grow its supply."
In the short-term, the company is looking to focus its efforts on current English-speaking markets. It is trying to cover year-round boating, promote short-term boat rentals and boating experiences (such as date nights or local weekend getaways, not just large vacations to another country) and target and educate owners to expand its current territory.
In the long-term, GetMyBoat wants to expand into non-English speaking countries, create translatable content on its website and integrate a more seamless global approach.
The company's stated goal is "to improve access to boating for everyone and make it easy to search, find and book on-the-water experiences globally. We enable boat owners to offer rentals and guided tours as a business or hobby".
---
About the Founders
GetMyBoat is headed by co-founder and chief executive officer Sascha Mornell and co-founder and board of directors member Raf Collado.
Mornell is the director, co-founder and a donor of the SaraVenture Foundation, a non-profit organisation focused on military veterans, education and youth leadership causes.
He co-founded and was the former chairman of Phacil, a technology services federal government contractor that had over $725 million in cumulative revenue between its founding and the time it was sold in 2016.
Previously senior vice president at register.com, Mornell helped grow and take the company public in an $800 million IPO. He also held positions as advisor to MarkMonitor, Osmio and Hazon Solutions.
Co-founder Collado is also a co-founder of Phacil, which has received accolades such as rankings on Inc. Magazine's Top 500/5000, Washington Technology's Fast 50, Washington Business Journal's Top Government Technology Contractors and SBA Business of the Year.
Prior to GetMyBoat and Phacil, Raf founded, built, managed and sold three companies: Inabox, a web-based software company; BERN Associates, a company that provided internet consulting, network services and content development tools to telephone companies; and software company Sigma Research.
Another key player in GetMyBoat is the company's chief operating officer (COO) and first employee Bryan Petro, who started in product management and operations and facilitated the company's first external capital raise from Yanmar, a Japanese multinational conglomerate and strategic investor.
A big proponent for search engine optimisation and organic growth, Petro managed and brought to market iSport.com where he was able to drive over a million visitors in its first two years with no ad spend. Before iSport.com, he managed numerous projects to translate some of the world's best-known web products built by Google, OpenTable and CheapFlights.
He specialises in the localisation and translation industry and has always been intrigued by start-ups, holding a business degree in administration and marketing with minors in international business, e-commerce, and localisation from California State University, Chico.