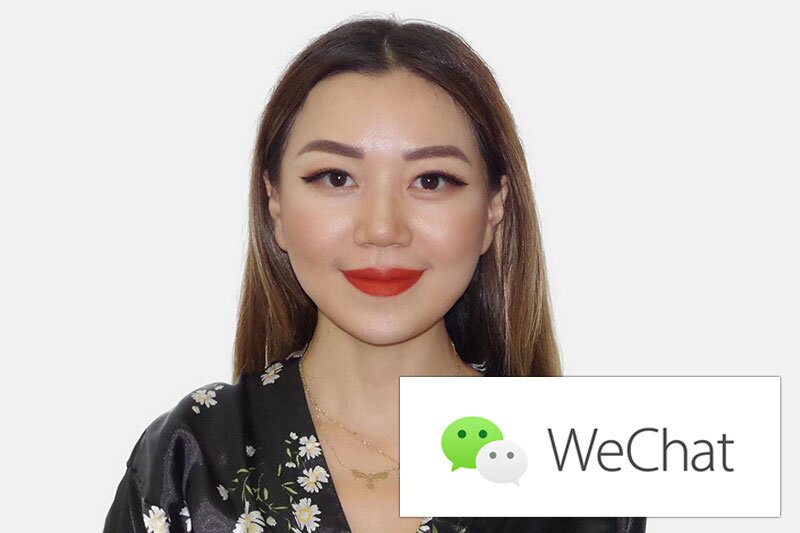 Big Interview: WeChat Pay aims to bring Chinese consumers to travel and hospitality
Lee Hayhurst spoke to WeChat Pay's EMEA regional director Queena Liu about plans to expand in Europe.
Wechat is one of the world's most used mobile app. Travolution executive editor Lee Hayhurst spoke to WeChat Pay's EMEA regional director Queena Liu about plans to expand its use in travel and hospitality in Europe.
Lee Hayhurst
You hear a lot over here about how big it is in China. Can you just give us some basic data on WeChat, because it's good to know how big and how well-used you are.
Queena Liu
Yes, certainly I can give you a couple of statistics. Based on the latest statistics we have more than1.2 Billion monthly active WeChat (/Weixin in China) users.
In terms of WeChat Pay, it handles more than one billion transactions daily and we currently offer cross-border payment service in 64 markets and 24 currencies.
LH 
Obviously we are going to talk about WeChat Pay today, but WeChat as a platform does a lot of things.  So, people in China use WeChat almost for anything?
QL
WeChat is a lifestyle app, well integrated with all aspects of life.
Users can almost do everything within WeChat from social chat to transfer the money to friends and family, purchase goods, service like book a hotel, doctor appointment, get a taxi ride etc.
We don't really see ourselves as a product but it's a lifestyle app so, yes, it pretty much covers everything from the day-to-day life as a lifestyle app so yes.
LH
Okay, so let's set out what the opportunities are for travel and hospitality businesses in the UK in Europe.
In terms of using WeChat and integrating the system into their business what are the opportunities?
QL 
Absolutely, there are two key opportunities; that we're able to see for the travel and hospitality business.
The first opportunity is quite obvious. WeChat is the gateway to  more than a billion people in China and WeChat Pay is their preferable digital wallet, that is one of the critical opportunities.
Also, as we always say WeChat Pay is not just a payment method but is a whole ecosystem, as well.
So, the second opportunity is a social media and marketing opportunity, as through our official accounts and mini programs, which means that we can generate an increase of brand awareness, high conversion rates and better customer satisfaction.
To be honest, the WeChat ecosystem can really provide the business with excellent channels for sort of a decentralised direct sales channel to the Chinese consumer. So those are the two main opportunities.
LH 
So, for the Chinese consumer who likes using WeChat if you don't offer it as a payment method they may just find somebody else who does and avoid companies that don't. Is that how they behave?
QL 
Well, with WeChat Pay, of course, at this stage of the day, everything is about how to optimise the customer journey in a custom experience.
So, the statistics that I just shared with you certainly show that the Chinese consumer would prefer their familiar payment method.
Of course, I wouldn't say that without WeChat Pay they're not going to buy anything, because there is other payment method apart from WeChat Pay, but it would certainly optimise their customer journey and customer experience to pay with their favourite payment method with better real time exchange rate and many more benefits for sure.
LH
For companies here that want to integrate with and use WeChat Pay, do they need specific in-house technology skills to integrate WeChat?
QL
Not necessarily to be honest, it's just like other payment methods, like Union pay or other payment schemes.
All the API documents are on our open platforms. All they have to do is read into their API do the integration setup via third party WeChat Pay service providers.
Up to today, our WeChat Pay service providers can help brands and merchants in 64 markets set up cross-border WeChat payment with 24 currencies and numbers of countries and currencies are still expanding.
Merchants and brands do not need any specific, or extremely technical skills.
LH 
Okay.  Just explain to me what WeChat mini programs are?
QL 
Simply put WeChat mini programs, you can imagine them as a function that is embedded in WeChat ecosystems.
They are generally smaller and more streamlined than the normal apps that you are seeing.
For most apps we usually have to downloaded, right? With the mini programs you don't have to download it and you don't need the storage for the individuals.
LH 
So it is like an easier entry level way of getting into WeChat?
QL 
Absolutely.
LH
Talk to me about WeChat's commercial mode, are there upfront costs that WeChat passes on to merchants to use the facility? And what is your basic commercial model?
QL 
Well, WeChat is an enabler and infrastructure provider. Our platform is completely free to use.
Of course, we do make a profit, just like other technical firms, such as Google or Facebook, we do generate a large portion for online advertising revenue. It's very similar to Facebook or Google.
LH 
And how do you make what you do, more cost effective for merchants compared to other ways that they can offer payments?
QL
Well, as I mentioned, first of all it is free for the user. So that is from the user journey side.
Secondly, merchants can leverage not just WeChat Pay but the whole Wechat ecosystem.
Compared to other payment methods, we are not just a payment method but a whole ecosystem.
For example, with their WeChat official accounts, businesses' can connect with the Chinese users by sending out the content to the Chinese market users, present themselves in the China market, after use OA(Official Account) to cultivate the fan base, attract followers.
Then they can offer their service or sale their products with WeChat's mini programs, including shopping online, click and collect, cross-border e-commerce etc.
In this way, unlike on other centralised platforms, businesses on WeChat can build total control of their traffic and connect directly with users.  All those are added value for merchants.
LH 
When you transact through WeChat, then, is that payment handled purely by WeChat, or do you have the likes of Visa and MasterCard in there to do that payment processing part of the transaction?
QL 
Well, how WeChat wallet works is that we do have our own wallet as a WeChat wallet.
At the same time, from the user journey side, yes, they can store their money in WeChat and combine WeChat with a different card scheme, such as add what you mentioned, China Union Pay or Bank of China's visa etc. It can be combined with other schemes.
The typical fund flow for cross-border WeChat Pay is WeChat Pay settle the transaction fund —> authorised third-party payment institution —>Merchant
LH 
So, it's like the Apple wallet?
QL 
In terms of the payment method, Yes, we both act as way of payment but we are also different in others.
Apple Pay only support Apple devices, WeChat Pay supports most smart phones with WeChat app.
WeChat Pay is third party payment methods, but Apple Pay isn't, and the current function of Apple Pay is just to virtualise and digitise your bank card.
The user's money does not go through Apple, but directly enters the merchant from the bank card which is different with how WeChat Pay works.
LH 
When you look at the travel and hospitality sector, obviously it's had a really bad year because it's basically not been able to happen this year.
So, what does WeChat believe the recovery is going to look like for travel in 2021, particularly outbound Chinese travel.
QL 
Well, with the recent news of COVID-19 vaccines that has come out, the nature of optimism of the travel industry is starting to re-emerge.
What I can give you is the answer for the Chinese domestic market.
It is well on its way to recovery, and it seems like from our study, it's actually the first market to recover.
So, in the first stage of post-pandemic travel, we see the re-emergence of travel has taken off domestically, and it has proven the resilience of the Chinese tourists, for sure.
A recent survey by Hilton found that 91% of the Chinese travellers plan to travel again once the travel restrictions are reduced.
Going back to your question, when and how long we would expect for the international traveller to recover, from my point of view it really depends on each country itself.
How they are recovering from COVID and also the restrictions in terms of the borders and customs etc.
LH 
I understand domestically travel in China is back to pre-pandemic levels effectively. But you're still not allowed really to travel internationally?
QL
As I said, based on the survey from Hilton 91% of Chinese travelers are planning to go abroad again.
But given the current situation, it is not really what they want to do, as there are travel restrictions from the different regions.
I would say the countries that re-open first will see a spike in tourism expenditures even above pre COVID levels.
Therefore, it's time for investment to be online ready for e-commerce and offline ready for the tourism rebound.
LH 
Are they still keen to go long haul when they go abroad or will they start by going shorter haul before they take the plunge to go longer haul?
QL  
Well, in terms of the COVID situation and current circumstances, it seems like in China and Southeast Asia, that the COVID situation also seems to recover faster than in European regions.
So, they will probably seek out shorter trips to surrounding Southeast Asia.
However, like I said, as soon as you know that the travel ban is lifted in the Europe, I'm sure they will be desperate to come out.
LH 
In China and lots of countries in the region, mobile is absolutely huge and most of your users will be using a mobile device. It is increasingly rare that they're on a laptop.
So, for a company like WeChat, does the rollout of 5G and more powerful personal devices mean? What does that mean in terms of WeChat and what you can do?
QL 
I believe that the mobile first lifestyle will continue. Basically, more devices will be connected, and the people will be spending more time on their mobile phone. So, WeChat will enable more connections and transactions in that way.
LH
What does that do to their habits around buying travel products on mobile, are they very confident, for instance, about spending a lot of money on a mobile phone?
In this part of the world, people are still a little bit reticent about agreeing to spend thousands of pounds on a mobile. They'd rather go to a desktop.
QL 
As mentioned earlier over 90% of Chinese people are mobile savvy. And in terms of not just WeChat Pay but third-party mobile payment schemes as well.
All this shows that the businesses' that enable WeChat Pay or other payment schemes on the mobile phone varies from the small to bigger business.
The transactions are from a small little corner shops all the way to the large business.
For example, in the UK, we have WeChat Pay merchants from luxury retail department stores like Harrods, Selfridges to restaurants and coffee shops in Bicester Village.
LH 
WeChat is known as a super app. There's not really been a super app that's emerged in Europe.
Do you think that is just because we're heading that way as a culture in this part of the world, or is there something particular about the way Chinese consumers want to behave that makes super apps more popular?
QL  
Well, one of the basic rules of the Chinese users is they are more mobile savvy than the rest of the world.
I mean to say that it is known as the mobile centric nation, we are the mobile centric nation of the World.
Based on those factors WeChat is what we call a 'one for all, and all for one.' So in China, we actually call WeChat the people's App.
It is a truly lifestyle APP as I mentioned in the beginning of our conversation.
So, for the typical Chinese at every point of their daily contact with the world from morning to night, WeChat is there. It is heavily involved with their lifestyles.
LH
Do you see us going in that direction in this part of the world?
QL 
I'm not really qualified to answer your question in terms of any other nations.
But, from my simple observations these super Apps work very well in the China market.
We have 1.2 billion users so that really shows you the popularity of super apps.
LH 
WeChat wants to grow its presence here, in terms of hospitality and travel businesses. Does it also have international expansion ambitions so that we start adopting WeChat for our own uses?
QL 
I'm from WeChat Pay, so I can give you a sort of a perspective, from WeChat Pay's view.  At this stage, the domestic market is still our main focus.
So, in terms of expansions of course we would like to see more merchants, more markets, regions that are open for WeChat Pay users.
In terms of WeChat Pay wallet users, the domestic market is our main market.
LH 
Are you still at the beginning of growing your business over here and getting awareness of WeChat into the travel and hospitality sector?
QL  
Well, we can certainly see that travel and tourism are the dimensions that enable the WeChat Pay.
And, as I mentioned, WeChat Pay users are mainly Chinese users. Our strategy is to follow the Chinese tourists wherever they go, with the cross-border business.
If you look at the maps of where they visit or where they are buying, it is mainly local travel or tourist areas.
That is where we are prioritising and where we would like to work more on those territories for sure.
LH 
And how are you planning to increase awareness of WeChat in our markets?
QL 
Well, I think this is a more PR and marketing question. Normally, from my experience, the awareness already exists and merchants are often likely to approach us first as they see the values of the Chinese consumers.
They want to optimise their service and serve their key audience better by adopting their preferable payment method. WeChat Pay is essential for merchants to optimise their customer journey.
LH
So, you think there is almost pent-up demand among merchants because they know they want to get to the Chinese customer?
QL 
Yes, we certainly see the demand from the merchant itself. But we see the great positive feedback from our last webinar, we definitely would love to organize more  online webinar and tailor-made online workshops for our merchants.
LH 
And who's just going to benefit the most, when we talk about travel and hospitality. What kind of companies are we talking about? Is it mainly hotels? Is it tour providers? What kind of companies do you think most likely will adopt WeChat?
Queena  22:05 
Well,  what I see is it is not what kind of companies.  It is whoever has that target of a Chinese audience and see that WeChat and WeChat Pay are essential for them.
We're not just a payment method, but also an ecosystem for them to test the waters of the domestic Chinese market, for them to understand their audience better.
WeChat and WeChat Pay are a perfect platform for them to set up to engage with a Chinese audience to know what they want and how to satisfy their needs.
It's really based on the business themselves, but from my personal perspective what we see who benefits the most are retail or hospitality and travel industries, this sort of territory.
So those are the ones that are heavily based on the Chinese tourist sector, of course, they are going to be the first ones that are going to benefit
LH 
It goes back to 5G. Devices now are enabling merchants to engage with customers in much richer ways than ever before.
QL 
Of course, I agree.  Business can, through live streams, directly promote their products or services and interact with the audiences through live streaming.
For example, a UK merchant can live stream via WeChat mini programmes to sell service or products to inbound Chinese.
LH 
Finally, how big is the WeChat organisation in London, and Europe?
QL 
Our headquarters in Europe is based in Amsterdam and we do have branches across Europe as well, for example in London and Paris and Germany.
LH 
And is that going to grow?
QL 
I actually joined not long ago, and I can see fast expansion absolutely. So yeah, it is growing.