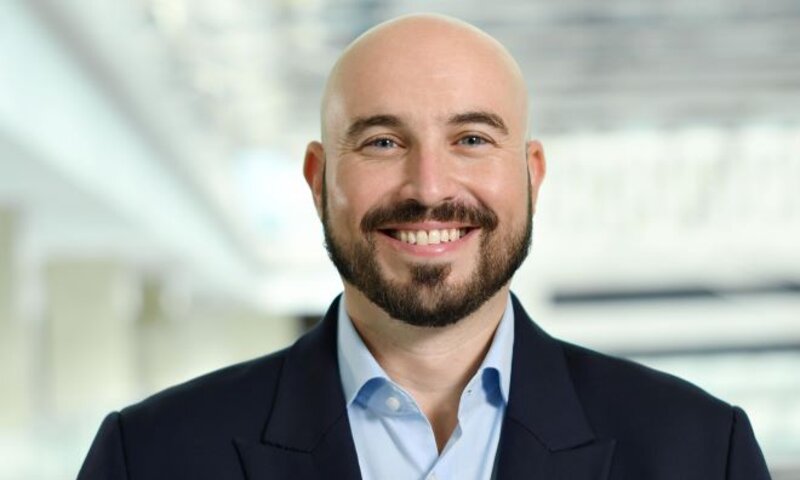 Big Interview: Travel Republic's Antonio Fellino looks forward to an exciting future
New managing director of the dnata Travel-owned OTA will speak at May's Travolution Summit
Ahead of his Executive Interview session at this year's Travolution Summit, Lee Hayhurst caught up with Travel Republic's Antonio Fellino following his appointment as managing director of the dnata Travel-owned OTA in October  
Travel Republic boss Antonio Fellino assumed responsibility for the OTA just before COVID hit while based in Dubai running parent dnata Travel's retail and ecommerce division.
He describes the period that followed as a "crazy couple of years", but now back in the UK where his career began in Thomas Cook's grad scheme, he reflects on the crisis with a sense of pride.
Fellino says the support of its Emirates Group parent meant Travel Republic was able to look after its customers during the pandemic, something it remains committed to continue doing.
In December, the firm revealed it will operate under a CAA approved trust and Europe's largest airline, Ryanair, criticised this week by Which? for its COVID refunds, will remain off sale, as will flight-only and non-refundable hotel deals.
---
---
"We only exist because of our customers," Fellino says. "The opportunity COVID presented was to stick up for and to do what's right for our customers. We have not left our customers high and dry in any form. Our repeat business metrics show that.
"Travel Republic has really stood by the Emirates Group ethos to look after customers first, even if it means costing you money. The support we have had from our parent company to emerge stronger from COVID and do what's right by our customers has been exceptional.
"We were planning to move to a trust account before COVID and the pandemic put a little bit of a halt on that, but we know it offers peace of mind and that is going to be critical. That's also why we stayed in Abta, to show our commitment to a code of conduct."
While some OTAs have come in for widespread criticism during COIVD as they struggled to recoup monies from airlines to refund clients, Fellino said he has not given much thought as to whether the sector as a whole has suffered reputational damage.
"We have to focus on us and our business," he says. "It's difficult. I feel for anyone in the travel sector who has gone through what we have all been through in the last two years because every decision you make is difficult.
"From an overall sector point of view, I have not really thought about the bigger picture because it's about what we are doing, what's right for our customers, to protect our customer base.
"There is an element around scale in that we are very fortunate to be a part of the Emirates Group, which was massively beneficial to us. It allows us to make decisions quicker on who we work with and who we do not work with.
"I do think we have a job to do as an industry to shout about the package piece and the security that offers. We have a responsibility to call that out. There is this outdated perception of the package, but the consumer protection it offers is massive.
"The flip side of that is not everyone has treated customers equally. Some should have been protected by buying a package, but they were not."
One of Travel Republic's traditional strengths as it grew to become the UK's leading independent OTA was the sheer breadth of choice it offered, its dynamic packaging technology capable of putting many millions of options together on the fly.
However, the market has changed and OTAs are now looking to curate their offers so those crucial first page search results are more relevant. Directly contracted hotels account a little more than half of Travel Republic's business, and this is set to grow with hotel-only seen as an opportunity.
While traffic remains 20% down on this time last year, where it is coming from has "fundamentally changed", according to Fellino, who said hotel and holiday metas, like Trivago and Tripadvisor, are performing well for its accommodation deals.
"None of us want to be throwing millions into Google and not making that money back. I want to use acquisition channels to buy in new people, not our known customers, and optimise site performance," he says.
As evidence for this, Fellino cites a recent focus on developing content that has seen its page rankings on Google improve by three places in the last four months although, he says, "there's a lot more work to do because it's super-competitive".
Today, Travel Republic sits 18th in the table of licenced annual Atol passengers in the UK, which might be seen as evidence of retreat from the days when only Expedia, Tui, Thomas Cook and Jet2holdiays could claim to be bigger.
Fellino concedes the brand did not "cement its position". This left the door open to competitors, including other independent OTAs like On The Beach and Love Holidays, to come up on the rails and eventually overtake it.
But he says that while the Atol figures do "tell a story" it is by no means the whole story and that sheer volumes are less a measure of success for him than treating customers well and trading profitably.
"I feel we went from being a technology-led organisation to a travel organisation where technology followed us. We had to improve our agility and speed of delivery, which is at the heart of any online business.
"What's important now is we need to sell stuff we know our customers like and will come back for and that rates highly. That relates to trust. That's why we don't sell flight-only anymore, or non-refundable hotels, because it's detrimental to the customer.
"I would rather we sell stuff I know because, if there is an issue, I can pick up the phone to the general manager.
"Travel Republic is a great business, it has massive opportunity and we have an amazing customer based which is very loyal. Traffic has never been a problem for us, but we needed to get under the bonnet of the business and finesse conversion.
"We were constrained in our capacity to get stuff out of the door, but we now have a much bigger IT team and we have completely rebuilt our product and e-commerce function so our technology teams are fully empowered to prioritise what needs to be done.
"There are lots of challenges – for instance we did not have a fully responsive mobile website when I started. Now we do and conversions have nearly doubled, plus we have seen a 50% increase in desktop conversions.
"That's just about doing a lot of testing and creating real CRO [Conversion Rate Optimisation] discipline, making sure our data is accurate and trading it, as you would in any ecommerce business."
This is an approach that has echoes, for Fellino, of his formative years at Thomas Cook which, he said, was "aggressive" from a trading point of view, and it makes him optimistic about post-pandemic prospects for Travel Republic.
"I started as a grad with Thomas Cook and cut my teeth in retail, so it's nice to go back to running a retail business again. What we want to do is bring new customers to the Travel Republic brand and deliver them great holidays.
"They can be rest assured that the flight, hotel, and transfer is going to be safe and great quality. That puts a lot of pressure on our suppliers, but we're working on how we offer 24-hour support in resort so customers can reach us with any questions.
"There was a lot of analysis through COVID to say we have got an opportunity to lay out our model, to look at what's worked and what's not worked, what's going to make us grow and, ultimately, what's going to make us money so I can continue to invest in IT.
"We have this real powerhouse of development, engineers, and really strong product and data-led teams who will be chomping though all our testing and learnings, and I could not be more excited about that."