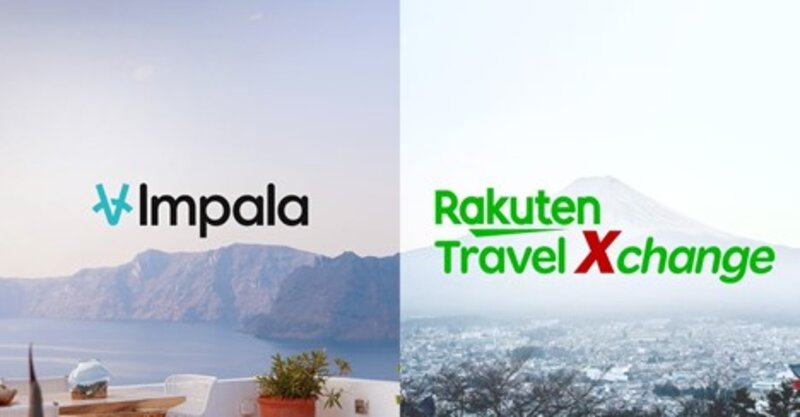 Impala fast tracks Asia expansion with Rakuten Travel Xchange deal
Partnership gives hotel clients in the API marketplace access to 100 million members in Japan
UK travel technology start-up Impala has secured a significant international partnership with Rakuten Travel Xchange, fast tracking its expansion in Asia.
The deal sees the API hotel room marketplace gain access to Rakuten's 100 million members as it hit a key milestone of 1.5 million bookable rooms in its inventory.
Rakuten Travel will act as a room seller for Impala by integrating the London-based firm's API with its own tools so members can book hotels through the platform.
Anna Tsujihata, head of hotel contracting and connectivity for Rakuten Travel Xchange said: "This new partnership with Impala opens the doors of many hotels - especially those in Europe - to new guests.
"We're delighted that more travellers than ever will now have access to these properties, and we hope that properties will be delighted to receive more valuable guests from around the world."
Impala's API platform was developed to open up distribution in travel by giving room sellers access to technology and inventory to build new, differentiated products.
On the other side of the marketplace hotels can quickly gain access to new markets and guests that that are looking for their types of property.
Impala said the partnership presents "a significant growth opportunity for both businesses", by giving Rakuten Travel Xchange another channel for distribution to build its inventory in the European market.
Impala has attracted £30 million of investment to date and claims to be seeing "a period of huge growth as it looks to disrupt the sector by building a direct link between hotels and room sellers while providing a seamless experience for both consumers and vendors.
Leigh Jenkinson, Impala vice president of Demand: "We are incredibly excited by the partnership with Rakuten Travel Xchange, which has many synergies with Impala.
"Our Open Distribution approach is breaking down barriers to entry for the travel sector and removing layers of complexity that hotels and room sellers have faced for years."
"Our work with Rakuten Travel Xchange comes at an incredibly exciting period of growth for Impala, which our partnership will help to further underpin as we grow our market presence in Asia."
Impala is backed by investors Lakestar, Kima Ventures, Stride VC and Latitude who have backed Airbnb, Trivago and Deliveroo, among other successful digital businesses.