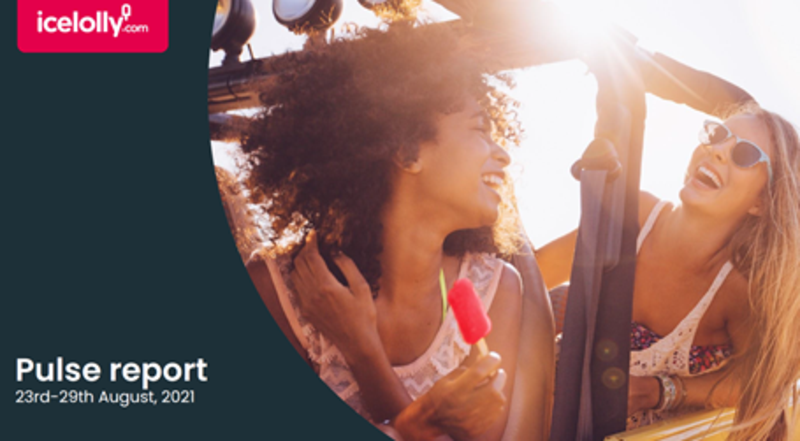 Iceolly.com Pulse: Hopes of late summer sun spur holiday searches
September and October increase demand share in holiday site's weekly tracker
Hopes of grabbing some later summer sun have not faded among British holidaymakers according to the weekly Pulse search and booking tracker from icelolly.com.
The comparison site reported September 2021's lead in terms of search share for departure month increased in the seven days to August 29 accounting for almost a third of all activity.
In second place, October 2021 also saw an increase in search share while August and July 2022, in third and fourth, remained flat.
Looking at departure seasons, only winter 2021/22 saw an increase in search share of 0.7% leaving it on 12.9% of the total. Summer 2021 was down 6.7% (47.3% of total searches) and Summer 2022 down 0.4%.
Destination search data revealed holidaymakers continue to anticipate the movements announces in the UK's traffic lights system governing COVID-19 quarantine rules.
Rhodes and Antalya, which each grew search share between 30% & 40%, week-on-week saw the biggest share increases.
There was a boost for the Turkish region of Antalya while Ibiza and Croatia were notable share losers, both dropping around a fifth.
Chris Webber, head of travel deals at icelolly.com, said there were signs of winter sun destinations taking bookings.
"Close to half of searches are still for getaways in September or October this year, with many Brits still intent on getting some late summer sun.
"Search share for Antalya in Turkey grew off the back of rumours it could go amber last week, though with that not happening it's likely this could drop again in the coming days.
"Destinations like Cape Verde, Sharm el Sheikh and Hurghada are taking bookings for winter sun, with long-term favourite Tenerife leading the charge on searches."