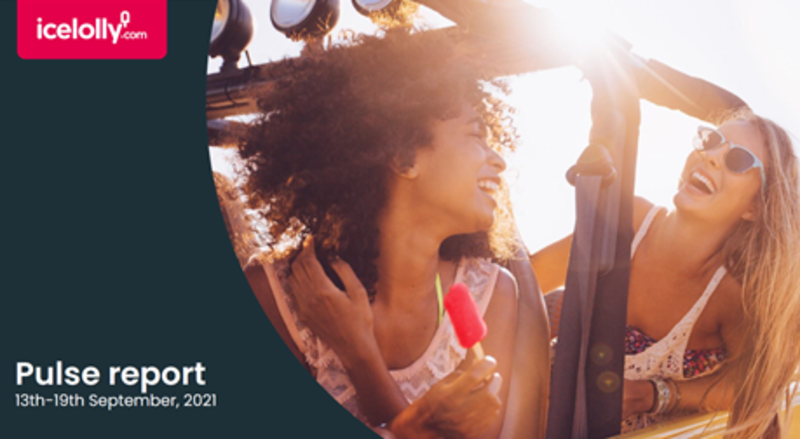 Icelolly Pulse: UK traffic lights announcement boost to consumer confidence
Boost in search and bookings seen after last Friday's update on travel restrictions
Holiday comparison site icelolly.com is hopeful that last week's change to the UK's travel restrictions will see a sustained improvement in consumer confidence.
The site reported an instant reaction to the announcement of a revised traffic light system which saw the amber category scrapped and more countries added to the UK's green list.
However, the impact was felt into the coming winter season offering optimism that it will spur more than just a surge for last-minute getaways.
Chris Webber, head of travel deals at icelolly.com, said: "Friday's announcement led to an instant rise in both searches and bookings, with Turkey and Egypt among the key beneficiaries from changes to the red list.
"While last-minute travel has seen a boost – close to 50% of searches were for September and October travel – winter 2021 also saw bookings rise suggesting it's as much a boost to wider travel confidence as it is to those looking to get a near-term break in.
"Hopefully, we now see a sustained period of travel confidence with the updates to the red list followed by the changes to testing requirements in October, too."
October search share was up week-on-week, but was more than 40% of searches from Friday (September 17) to Sunday (September 19).
Winter 2021 search share also increased since Friday, while around two-thirds of all searches were for travel in 2021.
Sumer 2021 accounted for 47.9% of all searches, up2.7%, winter 2021 22.1%, up 3.2% and summer 2022 27.5%, down 6.3%.
Data on destinations showed Antalya and Dalaman wer up 91% and 111% respectively, the two big share-of-search gainers of the week.
Following Friday's announcement, Antalya area was the second-most searched destination, with searches up 295% on the same period of the previous week.
Egypt also saw a big rise taking it to the ninth most-searched destination from Friday to Sunday.