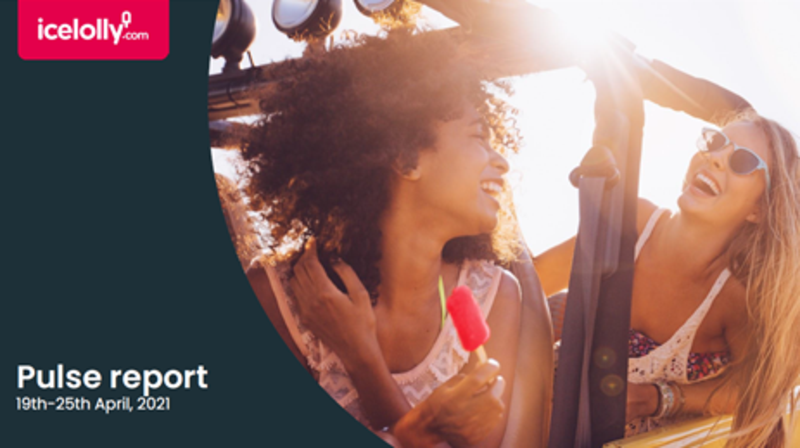 Icelolly Pulse: Demand primed for restart as UK awaits traffic light system details
Holiday comparison sites saw summer search volumes sneak up while bookings remained 'steady'
Signs that holidaymakers are preparing to book when the UK government is due to release its list of open destinations have been seen by icelolly.com.
The latest weekly Pulse tracker of search volumes and bookings saw a slight increase in interest for the key travel months this year.
An announcement on ongoing pandemic overseas travel restrictions and which countries will be designated Green, Amber or Red is expected next week.
Icelolly.com reported it has seen increases in share for summer travel with May, June and July 2021 all seeing rises. October 2021 search share fell 20% while August 2022 fell by 24%.
Summer 2021 accounted for 63.1% of the total (up 2%) while winter 2021 was 10.7% (down 1.2%) and summer 2022 stood at 23.9% (down 0.6%).
Chris Webber, head of travel deals at icelolly.com, said the site was still seeing pent-up demand for 2021.
"Searches increased week-on-week, while bookings remained steady as more people look but still lack the confidence to book without the knowledge of what destinations will be green," he said
"Search share for May-July 2021 increased so there's a definite focus on travel in S21 and a pent-up demand there.
"For the UK, London had a big search share increase, week-on-week, with the reopening of UK hotels just a few weeks away now.
"UK coastal destinations remain the most popular, though – Cornwall and Devon accounted for close to one-third of all searches."
Destination data revealed Crete was the big winner in search share terms in the top 10 this week with a close-to-20% week-on-week lift.
Outside the top 10, Maldives increased search share by close to 70% after a drop last week.
Amsterdam, Paphos and Costa del Sol all had search share drops of between 20-25%.
In the UK Devon, which saw a big week-on-week jump) and Cornwall accounted for close to a third of all UK searches.
Share of search for London increased by around 85% which icelolly.com said could be due to the reopening of UK hotels in mid-May.