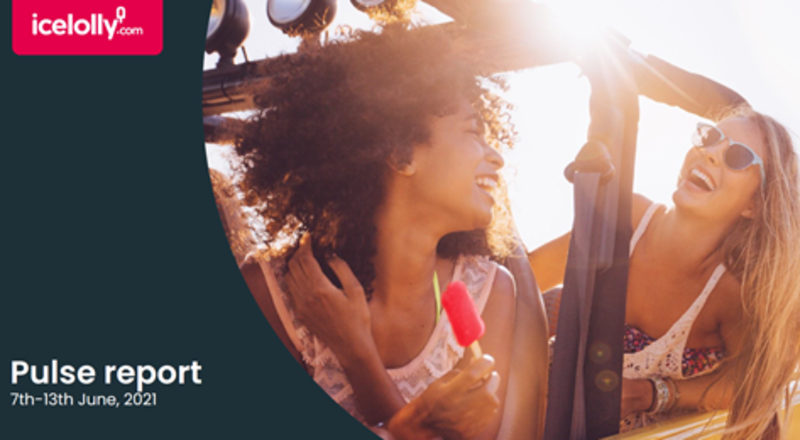 Icelolly.com Pulse: Portugal's amber listing prompts Algarve' search slump
Holidaymakers start to look elsewhere for later summer getaways and summer 2022
The devastating impact of Portugal's move from Green to Amber in the UK's destination list was borne out in icelolly.com's latest weekly tracker.
The Pulse report for the week to June 13 saw Algarve search share drop by around 70% with users looking elsewhere after Portugal was reclassified.
Antalya in Turkey again gained share while Crete and Corfu were the biggest share gainers in the top 10. Outside the top 10, the Larnaca, Cyprus area search share rose by 170%.
Search share for June 2022, July 2022 and August 2022 all grew around 25%. August and  September 2021 search share both grew moderately. The big drop was for June 2021 travel.
Chris Webber, head of travel deals, icelolly.com, said: "The expected fall in Algarve searches and bookings materialised over the past seven days following its move from green to amber.
"June 2021 searches fell away too, replaced with an increased interest in August and September 2021 travel and a larger search share for summer 2022 travel.
"Costa Blanca and Majorca led the way for bookings, while the Antalya area of Turkey was the most-searched destination.
"In UK search, most notably more generic searches for 'UK' and 'England' gained share as those looking for staycations this summer search for availability rather than looking at specific destinations only."