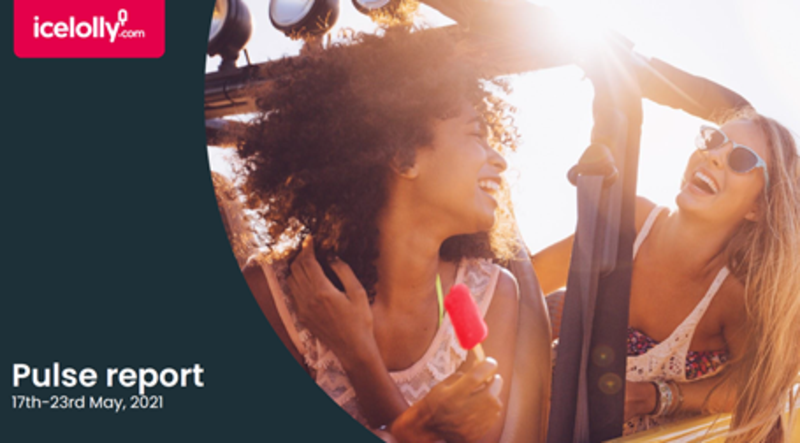 Icelolly.com Pulse: Portugal bookings tail off ahead of next 'green list' announcement
The Algarve gained search share to account for one third of the weekly total
The early rush to book holiday to Portugal appears to have subsided after the country was placed in the UK's 'green list' of quarantine-free destinations.
Holiday comparison site icelolly.com's weekly Pulse racker found the Algarve consolidated its position as the most searched-for destination in the seven days to May 23.
But with an update on the green list expected with hopes high that more summer sun destinations will be added, bookings tailed off.
Chris Webber, icelolly.com head of deals, said: "Algarve continues to dominate searches and bookings, despite that initial rush and enthusiasm to book a Portugal holiday for S21 fading slightly in the past few days.
"With a green list update possible in the next week to 10 days, we expect to see a return of that eagerness to book assuming some popular summer holiday destinations join Portugal on the list.
"Beyond S21, classic beach break favourites Majorca and Costa Blanca are leading the S22 bookings.
"In UK search, nearer term travel dates are proving more popular, with a notable increase in search share for travel over the bank holiday weekend and into the half-term week."
The latest Pulse reported The Algarve accounted for over a third of all searches. Antalya, in Turkey. also had a strong week-on-week share increase, growing by 57%, but Crete, Corfu, Zante and Rhodes all fell by around 25-30%.
Close to one in five searches were for a departure date in June 2021 and August 2021 saw an increased share, up 10.5% week-on-week. The biggest fall in share in the top 10 was for April 2022.
UK search share increased by close to 40%, the biggest improvement among the top 10 destinations. Search share for Snowdonia increased by 20% to lift that destination into the top 10.
There was a big share increases for near-term travel this week. Less than eight days out grew by 175% and 8-14 days by 144% while searches from 15 days to six months out all lost share. The period May 28 to June 3 was the most-searched week.