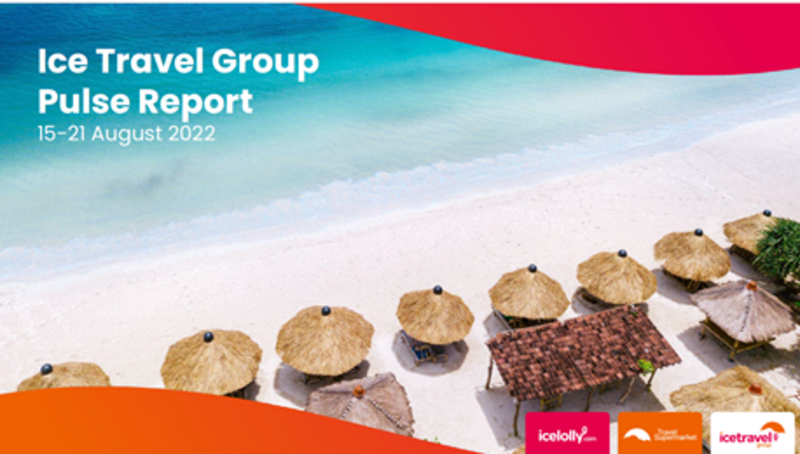 Ice Travel Group Pulse: Demand shifts to winter and summer 2023 as summer season ends
Icelolly.com and TravelSupermarket parent Ice Travel Group is confident that bookings will continue to rise for future travel despite the looming cost of living crisis.
The firm's latest weekly Pulse Report search and booking analysis indicates bookings for winter and next summer are coming in as holidaymakers return from their summer getaways.
According to the firm's data in the week to August 21, demand for travel after this October, including for more discretionary winter and city breaks, is holding up and showing signs of growing.
Chris Webber, head of holidays and deals at Ice Travel Group, said: "There is a growing proportion of people searching for, and booking, winter 2022 and summer 2023 breaks.
"On icelolly.com and TravelSupermarket, post October 2022 travel now accounts for between 33% and 40% of searches and around 30% of bookings.
"Four weeks ago that booking volume was a little more than 20%. Around one-in-five bookings on TravelSupermarket is for a city destination, a share that is also growing weekly.
"With people returning from summer holidays and Christmas markets breaks back on the cards this year, this share could keep growing over the coming weeks."
On icelolly.com, November and December 2022, and August 2023 had search share increases of 27%-32%.
Two thirds of searches were for travel before the end of October while 21% of searches were for summer 2023 and 10% for winter 2022 departure dates.
Meanwhile, on TravelSupermarket April 2023 travel saw the largest share increase of 24%, week-on-week.
Searches share for travel until October stood at around 60% of the total, with winter 2022 travel on 22% and summer 2023 departures on 16%.