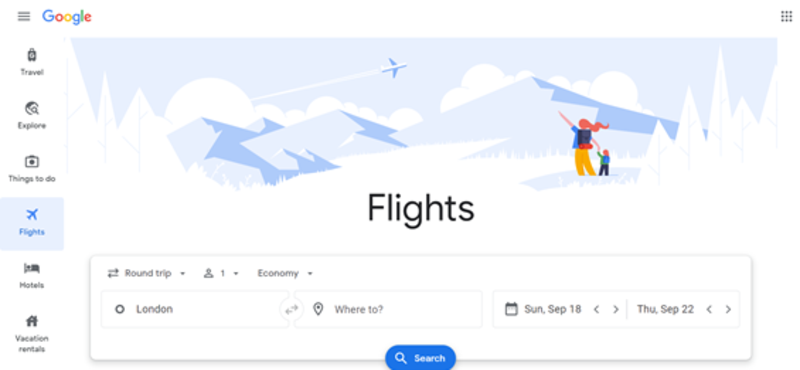 Google to phase out booking functionality for flights from this month
The dominant search engine has announced it will discontinue 'Book On Google' outside the US from on September 30
Google has closed announced it will close the functionality allowing users to book flights on its platform at the end of this month.
Book on Google was introduced in 2015 but the search engine says most users prefer to book direct with their airline or OTA of choice.
Google Flights is a powerful search engine and price comparison site for users looking for flights and the booking was originally introduced to give travellers a better experience when booking.
The search engine studiously avoided becoming the merchant of record, despite fears it had ambitions to become an OTA itself, and just facilitated the booking on behalf of its partners which it did not charge for the service.
In an update posted Google's Travel Help page on August 22, the search engine stated: "On September 30, 2022, Book on Google for flights will be discontinued in most countries or regions outside the United States.
"Reservations made before this date won't be impacted. For questions about your current Book on Google reservation, you can still contact the booking partner in your reservation confirmation, as well as Google."
The phasing out of Book with Google will be extended to the US next year according to Skift.