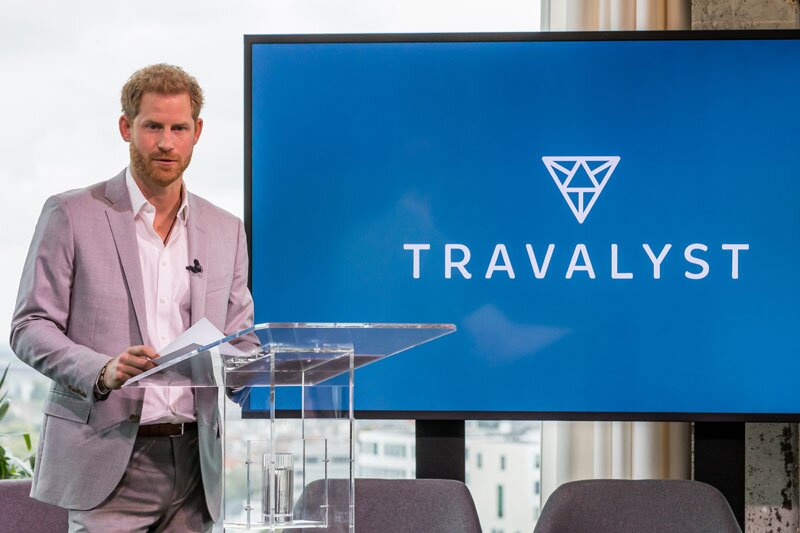 Google joins the Travalyst sustainable travel coalition launched by Prince Harry
Booking.com, Skyscanner, Trip.com Group and Tripadvisor were founding partners
by Avery Ketcherside 
Google has become the latest corporate giant to sign up to the global sustainable travel coalition Travalyst launched by Prince Harry.
The search giant joins founding partners Booking.com, Skyscanner, Trip.com Group, Tripadvisor, and Visa.
Travalyst was established by the Duke of Sussex's foundation to bring together some of the world's largest travel and tourism platforms and service providers to advocate for sustainability initiatives in the sector.
Sally Davey, chief executive officer of Travalyst, said: "The Travalyst Coalition strives to leverage its collective reach and help drive mass adoption of sustainability standards.
"We're excited to continue this endeavour with Google as a member of the Travalyst Coalition, delivering on this unique opportunity to build positive, transformative change in travel.
"The Google travel team has committed globally to helping consumers make more sustainable travel choices, and their approach aligns strongly with Travalyst's collaboration principles."
Kate Brandt, chief sustainability officer at Google, added: "Addressing the challenge of climate change requires us to find solutions at scale, and this is especially true when it comes to travel and tourism.
"By working with Travalyst and our industry partners, we aim to build tools and technology that enable travellers and businesses around the world to prioritize sustainability."
As the travel and tourism industry continues to recover from the COVID pandemic, Travalyst is focussing on presenting transparent reporting on sustainability efforts to help travellers to "make better choices for themselves and the planet".
Travalyst believes that increasing traveller access to trusted information, starting with accommodation and aviation, is an important start for a sustainable transformation in the industry.
The coalition produced a report on The Re-Emergence of Travel earlier this year. The report examines the state of travel, tourism and sustainability and explores the emerging trends in the immediate and long-term pandemic recovery.