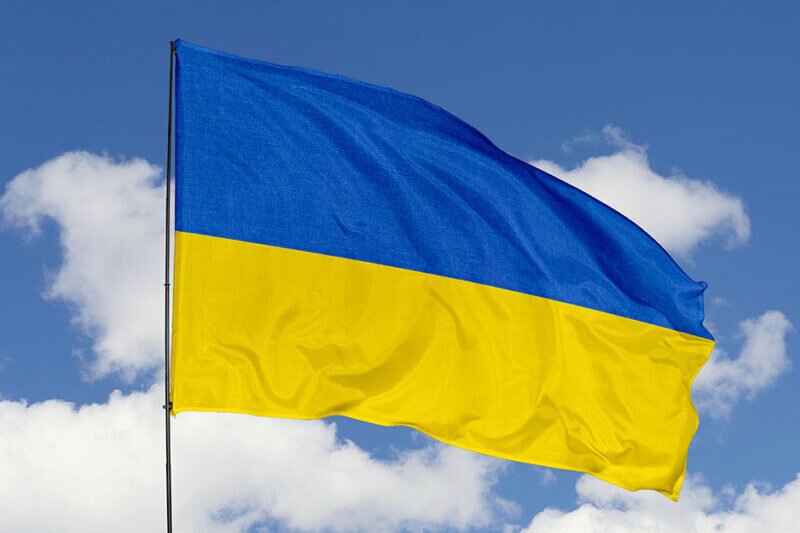 Expedia suspends all sales in Russia in response to war in Ukraine
BusinessClass.com demands all travel firms exclude Russia from their platforms and 'stand with Ukraine'
The war in Ukraine has seen western travel corporations put under pressure to consider applying sanctions as Expedia confirmed it has suspended sales in Russia.
The news followed the likes of Apple announcing that it was stopping the sale of electronic goods in Russia as it takes a stance against the invasion ordered by Vladimir Putin.
With airspace being closed to Russian carriers and tit-for-tat moves against foreign airlines travel to and from the country is becoming increasingly difficult.
Airbus and Boeing have stopped supporting the Russian aviation sector and both Google and Apple have moved to bar Russian customers from using their payments services as global sanctions are imposed on the Russian banking system.
A brief statement from Expedia, not quoting a named representative, said: "In response to recent acts and government-imposed sanctions weighed against Russia, we have ceased the sale of travel into and out of Russia.
"We are saddened by what continues to unfold in Ukraine and will continue to do what we can to support impacted travellers, partners, and our team members with families and friends in the affected areas."
BusinessClass.com AS announced that Russian content and bookings are being blocked on its website and it is urging all travel companies to unite in banning Russia on their respective platforms
Jason Eckhoff, chief executive of BusinessClass.com, said: "Now, more than ever, the world needs to stand united against Russia.
"It is also personal for us as we work side by side with an outstanding Ukrainian web team which have helped us develop and maintain our site.
"Their input, creativity and know-how have helped our business become the success it is today.
"With our colleagues, our friends, experiencing the very real terrors of the war on the frontline in Ukraine, we simply cannot just stand by, hoping for the best. Everyone who can do something, must.
"We are an apolitical commercial company, and we have no intention of punishing the Russian people, many of whom we count as friends but we cannot in good conscience allow the aggressors to profit at this time and we will not – until further notice – publicise Russia as a destination, nor its airlines and hotels.
"I am now calling on all travel companies to join us by excluding everything relating to Russia in their respective services until this terrible, unprovoked invasion comes to an end. Right now, it is vital that we all stand with Ukraine."
Eckhoff added he has already personally contacted executives at organisations including Kayak and Expedia.
On Tuesday German travel technology form Peakwork, which has a development team in Ukraine, took its own stance by discontinuing its Russian partnership.
A statement released on LinkedIn said: "Peakwork will immediately discontinue all partnerships with Russia. Our solidarity and support is currently directed to our development team based in Ukraine.
"Peakwork is also present in Russia with its Player Hub Technology. For over five years, Peakwork has been working in an exclusive sales partnership with a local Russian company that also uses Peakwork Technology. This cooperation will now be discontinued.
"Peakwork is reacting to the current political developments, which also affect the Peakwork software development team in Ukraine. The colleagues are receiving the full solidarity and active support of the entire Düsseldorf team.
"Some colleagues have already been accommodated with their families in Düsseldorf, and other colleagues and their families have been able to leave the country or are about to do so. We are deeply shocked by Russia's actions."
Other travel firms that usually provide tours in Russia, including a number of cruise operators with itineraries including St Petersburg, are also taking action to distance themselves from the country after the UK Foreign Office advised against travel.
Online youth brand G Adventures has cancelled 66 Russia departures and says it will not accept any bookings from Russian nationals living in the country or from Russian agencies.
Founder Bruce Poon-Tip said: "I stand with Ukraine. I stand for freedom and democracy."
He added that "travel can be the fastest path to peace" and urged people to continue travelling to "foster connection and understanding between different countries and communities".
"Travel is the most powerful way we can open our hearts, minds, and eyes to the beauty of the world, especially in the darkest of times," he added. "Let us continue to stand together, for peace."
Riviera Travel joined other operators in withdraw tours to Russia amid the escalating Ukraine conflict.
"We're shocked and deeply saddened by the current situation in Ukraine. In light of these circumstances, we have taken the decision to cancel all of our tours and cruises to Russia for the foreseeable future," the firm said.
Viking Cruises earlier cancelled all 2022 Kyiv, Black Sea and Bucharest itineraries and said it was reviewing trips that include Russia.