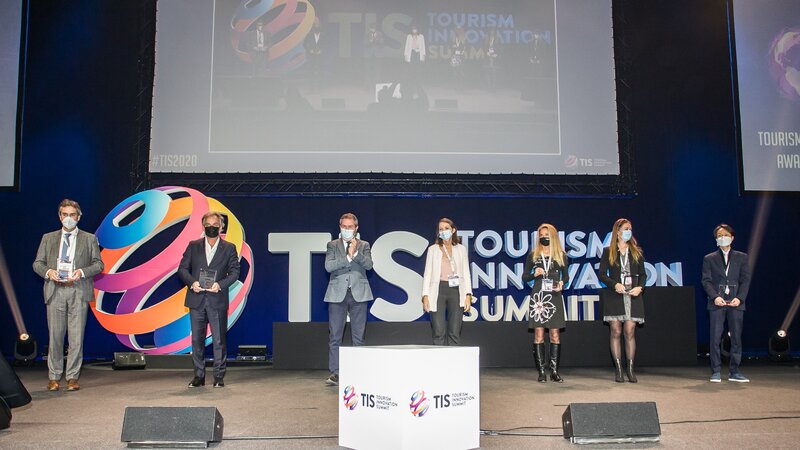 Entries open for the 2021 Tourism Innovation Awards
Winners will be announced at the second annual TIS summit in Seville on November 11
Entries for the 2021 Tourism Innovation Awards have opened with winners sought in five categories.
The awards will be handed out at a special awards ceremony on November 11 during the second annual Tourism Innovation Summit in Seville in November.
Last year, the awards recognised the work of companies such as Iberostar and ARCTUR, start-ups such as Our Mapp, and destinations such as Korea, Barcelona and Norway.
Organisers said the awards are seeking ideas and projects that, based on technological innovation and sustainability, respond to the current challenges of the tourism sector.
The TIS event focuses on innovation and digital transformation in the tourism industry and takes place on November 10 to 12.
Edgar Weggelaar, director of the Tourism Innovation Global Summit, said collaboration will "make the tourism industry the leading sector of the worldwide economy".
"It is essential to establish public-private collaborations that find solutions to promote the entire tourism industry," he said.
"In this sense, the Tourism Innovation Awards 2021 are an example of the number of ideas that we can exploit to achieve this common goal".
The Tourism Innovation Awards 2021 five categories include:
Best Customer Experience Award
Best Innovation on Artificial Intelligence and Data Analytics Award
Best Digital and Innovation Award
The Best Sustainable Tourism Project Award
The Best New Business Model Award
The awards are open to all companies, projects, initiatives, R&D, start-ups, and innovation centres with a disruptive solution applied on the travel industry.
The deadline for entries is September 30 and submissions can be made now.
Entries will be evaluated by an international jury, which will assess each proposal based on innovation, leadership, disruption, strategy and execution.