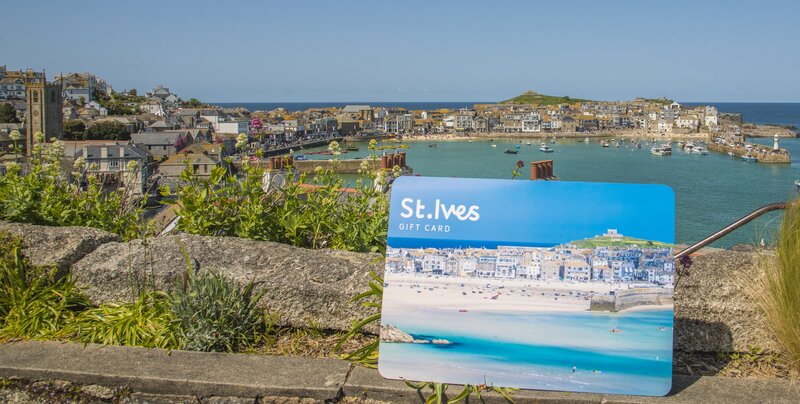 Cornish seaside resort launches Mastercard-backed gift card
The St Ives Gift Card is the first of its kind in Cornwall
Last month, St Ives launched its new gift card scheme which allows travellers and locals to spend on accommodation, eating out, leisure activities and shopping.
Led by St Ives BID, the St Ives Gift Card is available to buy online as either a physical or digital card, and then spent like a debit card within the town.
Working through the Mastercard system, once purchased, physical St Ives Gift Cards are sent by post and digital gift cards are sent as a text or email.
The recipient can then add the balance of a digital St Ives Gift Card to their digital wallet and make their purchases in-store, using their phone or their physical gift card.
Some of the places that accept the new St Ives Gift Card are restaurant Hub Box, Tate St Ives and St Ives Leisure Centre.
Katharine Walker, head of strategy & business planning at Tate St Ives said: "What could be better than giving someone a gift of the St Ives experience, a place that has for centuries welcomed and inspired artists from around the globe?
"As one of the key visitor attractions in the town, Tate St Ives is delighted to be part of the new gift card helping to support the local economy.
The St Ives Gift Card is part of the award-winning Town & City Gift Card concept from fintech Miconex.
In 2022, 17% of monthly gift card buyers purchased leisure gift cards and 28% bought gift cards for local businesses as presents for others," said Colin Munro, managing director of Miconex.
"In addition, around two thirds of shoppers spend more than the value of their gift card with around 40% of online gift card sales coming from outside of the area.
"St Ives is the first town in Cornwall to launch its own digital and physical gift card.
"This is a card with a fantastic proposition and a variety of uses that will drive additional spend to St Ives, and lock money in locally.""
Visitors and locals alike can also pick up the St Ives Gift Card in person from the Visitor Information Centre on Gabriel Street.