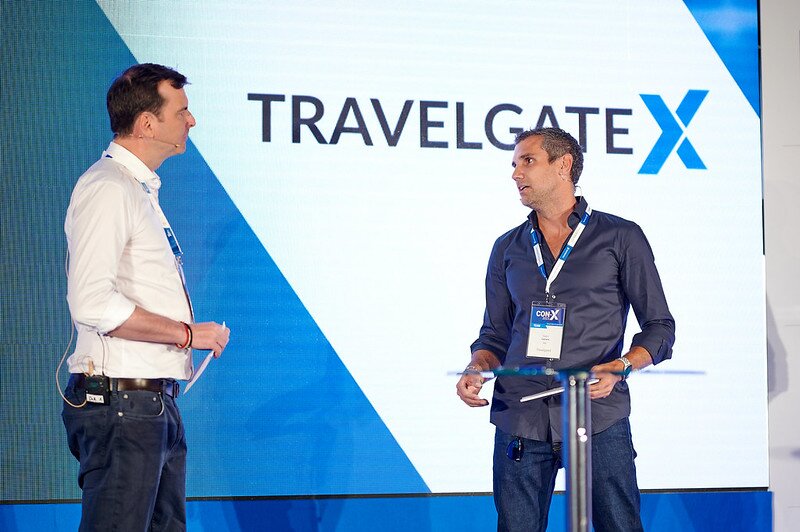 Con-X 2023: A wrap-up of key takeaways
The conference saw themes of generative AI, climate tech and AI limitations for travel discussed
On 10 June, over 330 leading executives from travel and travel technology came together in Mallorca for a one-day industry conference held by travel-tech company, TravelgateX.
The audience, which was made up of key industry players including British Airways, Hotelbeds and Expedia Group, listened to six content sessions throughout the morning before an opportunity to network through organised meetings.
The time is now to act with AI
Sessions included an opening keynote from TravelgateX's CEO, Pedro Camara. When asked why they named the event "Uncunt: Now it's personal" Camara replied: "with everything happening in the AI space, we're at the turning point of humanity." He said: "even more me, as a techie, it's hard to keep up with the pace. It's personal, it's here, we need to do something about it."
Climate Tech is the future of travel
It was followed by a keynote from Gerd Leonard, a founder and media futurist who spoke of "two big waves changing everything: climate change and artificial general intelligence," with these being two of four "exponential" sectors which will "change our lives in a fundamental way."
Generative AI can solve data issues
In a panel discussion, senior representatives from Slack, Microsoft, Expedia Group and Quonversa were joined by ChatBot-X, an Azure OpenAI service powered by Microsoft. They discussed use cases for Generative AI in their personal lives, workplace and industry, with panel moderator Silvia Leal, a technology expert. The practical applications included summarising meetings, inboxes and creating to-do lists as well as having positive impacts on industry and business with it helping democratise non-technical folk and its potential helping data. "Data is exploding but also causing a lot of friction," said Shiyi Pickrell, SVP of data and AI of Expedia Group. It's about "finding the right data, understanding the data. All this work could be simplified by Generative AI," she said.
AI has limitations for travel
Following the AI adoption panel, SKIFT delivered a keynote on travel trends based on their research. It highlighted limitations with AI, including overtourism and poor data maturity.
The Digital Markets Act is too late
Delegates also heard from another panel discussion where senior executives discussed strategic focus for future success. Moderator Alex Gisbert, CEO of Fastpayhotels probed panellists Henry Wells, partner and head of consumer of finnCap Group, Morgann Lesne, partner of Cambon Partners and Jan-Frederik Valentin, founding Partner of ECP.
Valentin explained: "a lot of the economy and bed banks will run on blockchain" but regulation such as the Digital Markets Act (DMA) is "a little too late." Lesne agreed with Valentin about (DMA) being too late and added, "AI will be a commodity soon." He said when looking at a successful M&A process, not to "rush into a tech integration."
Technology played a part in Argentina winning the world cup
The day wrapped with an exclusive interview with Argentina's national football team coach, Lionel Scaloni. When asked about what technology they used in the Qatar Football World Cup 2022, Scaloni said "statistics in football are very important."
"You need to know how to interpret them and discuss them with your staff. For example, France's statistics, well, they were better than us in every way. Statistically speaking."
The team used performance technology like statistics from the game and players which enabled Scaloni to advise his team on certain French players to their advantage.
He noted he doesn't always use them, as on occasion they can be harmful and the key is to knowing how to use them.
The event concluded the following day with After-X, the official after party event at Nikki Beach Mallorca, which was attended by over 520 people.