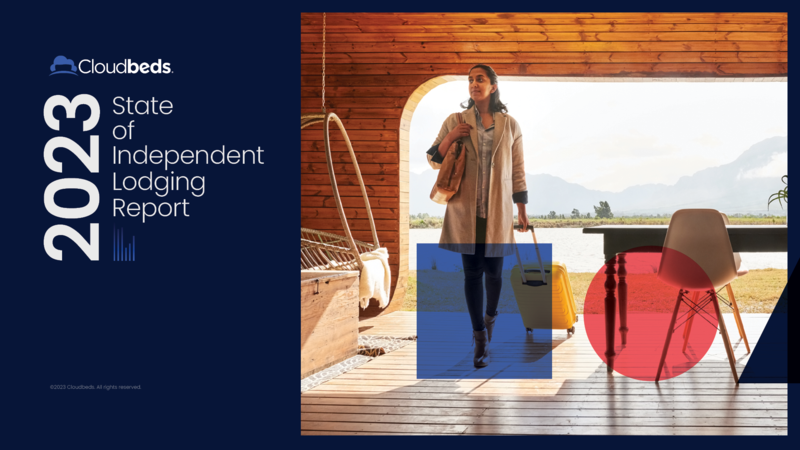 Cloudbeds' report reveals trends for independent properties in the UK
CEO of Cloudbeds says UK independent property market is often "overlooked"
Yesterday Cloudbeds, the hospitality management platform, highlighted further trends relevant for the UK's independent properties based on its recently published State of Independent Lodging Report.
The data for the report was taken from thousands of independent properties globally, which are powered by Cloudbeds.
It cites that the ADRs of hostels globally have not recovered quite as strongly as hotels post-COVID. According to the findings, the average hostel ADRs in Q4 2019 were $43 per night and in Q4 2022 they'd risen to $46, whilst hotels went from $100 to $120 during the same period.
"The UK's independent accommodation space is too often overlooked for the glamour of big chains and this is the same when it comes to looking for valuable data that independent hoteliers can use to make crucial decisions," said Adam Harris, co-founder and CEO of Cloudbeds.
"We decided to use our global customer base of independent properties to collect and analyse that data for the benefit of customers everywhere."
The report also found European independent properties have the highest OTA to direct distribution ratio – at around 75%– compared to just 44% in North America, 61% in APAC and 55% in LATAM.
Another finding of the data shows weekends are the busiest period for independent hotels around the world, with 36% of all check-ins made on either a Friday or Saturday and the same number of check-outs on either a Sunday or Monday.
Though this was a first of its kind, Cloudbed have already said they will release it annually, moving forward.