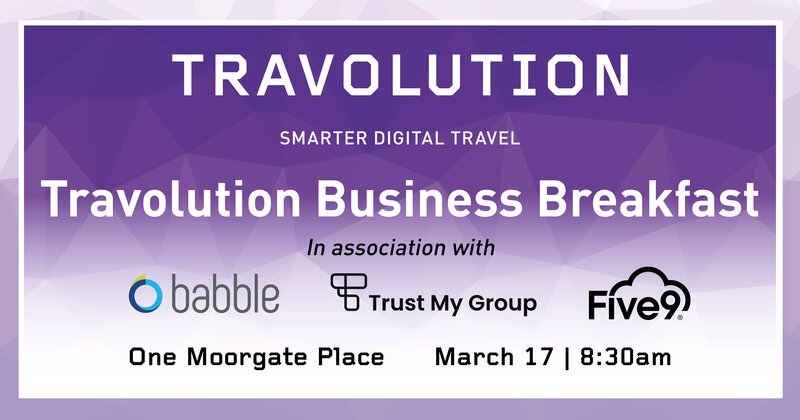 Babble to launch travel tech 2022 benchmarking report at Travolution Business Breakfast
Places at the event are limited so register now to secure your seat
Travolution will kicks off its live events programme in 2022 with its first Business Breakfast of the year in March.
At the event on Thursday March 17, we'll be partnering with sponsor Babble Cloud as it launches its second Technology Benchmarking Report for Travel.
The report draws on a survey conducted among Travolution readers on customer experience in travel following two of the most challenging years for the sector due to the COVID-19 pandemic.
Matthew Parker, chief executive of Babble, will introduce the key findings in the report before a panel of experts discusses the important topics it raises.
Parker says it's time the industry addresses the elephant in the room that the pandemic has put the spotlight on: that firms must "modernise and personalise to survive".
Our panel will feature breakfast sponsor Trust My Group chief executive Will Plummer who will talk about the importance of rebuilding trust to enhance the customer experience.
Expert travel sector insight and analysis will come from two experienced industry leaders: Peter Shanks, Silversea Cruises UK and Ireland managing director and Thomas Cook chief digital and marketing officer Jo Migom.
The breakfast is also supported by Babble strategic technology partner Five9 and attendees will be the first to get their hands on a copy of the new Babble benchmarking report.
Travolution will also unveil some exciting news and plans for the year ahead as the sector looks to put technology at the heart of the bounce back post pandemic.
Places at the Breakfast are limited so register to now to secure your seat.