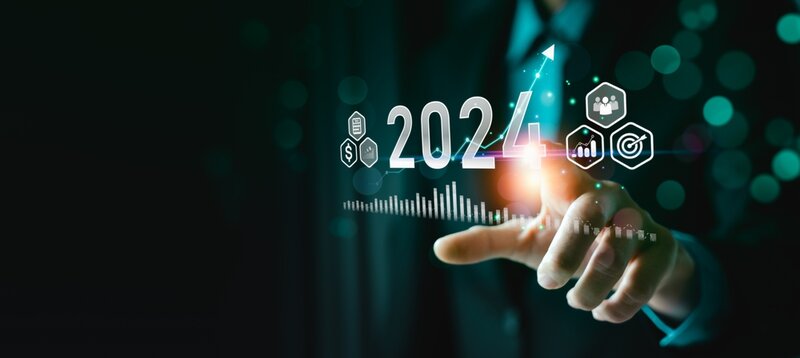 Amadeus reveals its travel trends for 2024
Its annual trends include music tourism and influencers become agents
Amadeus has released its Travel Trends 2024 research.
It uses the latest propriety data, insight, and expert analysis from across the organisation.
Its identified five developments that aim to create "more meaningful travel experiences" for the planet, economy, and the traveller.
There's been a boom in concerts and festivals this year and the trend is expected to accelerate in 2024.
Taylor Swift recently announced Asia Pacific tour dates for next year, drawing fans from around the world.
Amadeus research suggests Taylor Swift concert dates in Australia, Singapore, and Japan for 2024 had a significant impact on travel searches and booking volumes to the countries.
During the week of the concert announcement, flight searches to Melbourne and Sydney saw a significant week-over-week growth of 44%, while bookings for these cities surged impressively by 446%.
The concert announcement also had a striking impact on searches from New Zealand to both cities, resulting in a 240% week-over-week increase during the same period.
Flight searches to Singapore likewise showed an 18% week-over-week growth shortly after both Taylor Swift and Coldplay concert announcements were made. 
There was a notable 32% week-over-week surge in international searches from neighbouring countries to Tokyo.
Inbound travellers from Asia Pacific countries such as Australia, Indonesia, South Korea, Malaysia and Thailand demonstrated a strong preference for both short and long trips in a desire to enjoy the concert experience while also making room for leisurely exploration during their visit.
It found that social media has become a powerful force during the inspiration phase of a trip, but according to the research, a "new shift is happening".
Instead of influencers solely being the source of vacation inspiration for their communities, they are now facilitators of direct bookings through their varying channels.
Influencers are hosting their own group trips.
The rise of so-called "Agents of Influence" is being facilitated by e-commerce marketplaces such as Thatch, Luxury Travel Hackers and TrovaTrip, which Inc ranked number 236 out of 5,000 of the fast-growing companies in the US in 2023.
This technology allows influencers using Instagram, YouTube and TikTok, for example, to share a booking link directly on their profile page and process payments.
The next trend it revealed was a "potential" solution to fossil-fuel-powered transportation will be the emergence of skyways that allow flying taxis, electric vertical take-off, and landing (eVTOL) aircraft and other kinds of electric aircraft to provide lower emission air travel options, both within urban areas, to satellite airports, cross-country and between islands.
German aircraft manufacturer Volocopter is planning to provide a fleet of electric VoloCity eVTOL for the Paris Olympics in 2024, making it one of the first electric air taxi networks.
Its also expanding its reach to Asia, with plans to launch electric air taxis in Singapore by 2024, beginning with services in Marina Bay and Sentosa.
The potential expansion of these services includes cross-border air taxi trips to destinations in Malaysia and Indonesia, potentially connecting terminals in areas like Seletar and Changi to cities such as Melaka, Batam and Bintan.
Toff Mobility, the first electric air company in Asia, is working toward debuting an electric aircraft in 2024 in South Korea, while Surcar Airlines has selected Zeroavia to provide hydrogen-electric engines for its seaplanes in the Canary Islands.
In the UK, Virgin Atlantic has invested in a fleet of Vertical Aerospace eVTOL that could serve a city-to-city network of Electric Skyways as soon as 2025.
Generative Artificial Intelligence (GAI) is the next trend it found to be adding tremendous value to the online travel planning experience for consumers.
Instead of selecting filters to fine-tune a search on a metasearch site or OTA, travellers can provide a brief to a chatbot in the same way you would a human advisor.
For example, a new ChatGPT plug-in from Expedia acts like a virtual travel assistant, listening to customer needs and delivering instant hotel and itinerary recommendations, with links to book.
The prediction is that the next generation of GAI-powered customer service will be delivered with "greater patience and empathy", reducing the workload of employees to deal with the bulk of after-sales servicing and customer review management, giving them the bandwidth to provide the "human touch on more specialist issues".
Finally it revealed that with ever-more travellers wanting to fly at the front of the plane, there is an opportunity to offer more affordable and accessible "unbundled" business class fares.
In 2019, Emirates was one of the first airlines to launch "special" business class tickets, with no lounge access, restricted seat selection and no upgrade abilities.
Qatar Airways followed, unveiling a Business Class Lite fare, with passengers asked to pay extra for lounge access and date or route changes, while they also earn fewer Avios/Qmiles.
With the trend gathering momentum, Zipair of Japan and Finnair began offering basic business tickets in 2021, while Air France and KLM added Business Class Light fares in 2023.
At the other end of the scale, airlines are also installing more comfortable, private "luxe" business class seats and added amenities.
Examples include Japan Airlines' A350 business class, Air India's business class, and Cathay Pacific 'Aria' business class, featuring features such as a 1-2-1 seating layout, sliding privacy doors, wireless charging apparatus, large 4K screens, and advanced Bluetooth audio streaming options.
Evidence of this trend continuing through 2024 includes news from Air New Zealand, which will be adding either four or eight rows along with sliding privacy doors, a storage cabinet, vanity mirror, and a spacious side shelf of a debut Business Premier Luxe product.
Also, passengers can look forward to the integration of advanced entertainment features as part of this premium experience.
Daniel Batchelor, vice president, global corporate marketing and communications of Amadeus, said: "After a period of recalibration and reassessment over the past few years, we are beginning to see a host of new ideas bear fruit across our industry.
"Generative Artificial Intelligence (GAI) will continue to exert a growing influence across the sector during 2024, while electric taxis are finally poised for take-off.
"Doing1 what we love, be it travelling to see our favourite music acts or using new tools to follow in the footsteps of digital influencers, will also drive bookings next year, while airlines continue to reshape their offering to respond to changing tastes.
"There is much to look forward to, and Amadeus will be working alongside our partners from across the travel ecosystem to drive change for the traveller, wherever we can."