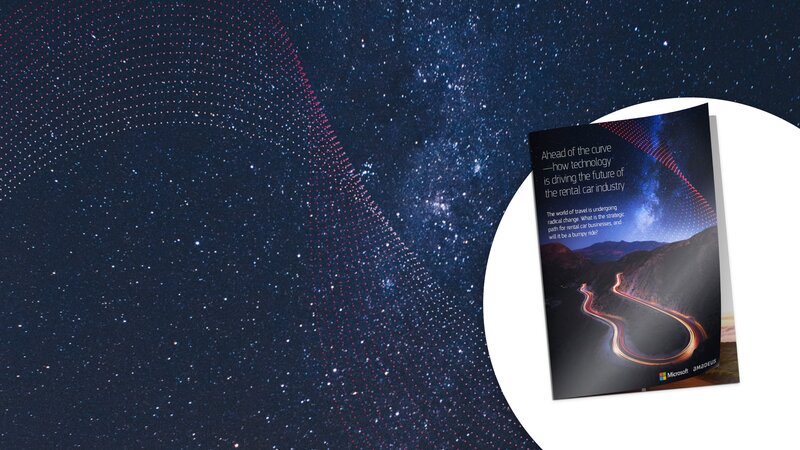 Amadeus and Microsoft report reveals MaaS as car rental market top trend
The new report explores the top trends and challenges in the car rental market
Amadeus car rental data has revealed that car bookings have increased by 23% in Q1 2023 compared to the same time last year.
They have partnered with Microsoft to produce the report 'Ahead of the Curve: how technology is driving the future of the rental car industry'.
It looks at challenges of the car rental market as well as the key trends and opportunities of the industry, in which it highlights five top trends that are emerging and shaping the car rental market.
Peter Altmann, vice president, mobility and travel protection, hospitality of Amadeus, said: "What is clear from our research is that technology plays a central role in helping traditional and new car rental providers create the experience and travel that consumers want.
"Research into the future traveller is fascinating, with 70% of Generation Z not having a driver's license, there is a huge opportunity for rental providers to target the modern traveller.
"Sustainability is also another rapidly evolving priority for the industry, and through transformation such as MaaS, we can start to unlock new avenues, data, partnerships, and technologies to successfully harness this transformation."
While MaaS connectivity is one of the five trends, others include agile competition, evolution of autonomous vehicles, original equipment manufacturer's developing role and big data.
"With the advent of Generative AI, car rental providers are gaining more visibility into their entire data ecosystem," said Julie Shainock, global leader, travel and transport of Microsoft.
"This is creating accelerated disruption in everything from improved operational efficiency, increased employee insight to make more informed decisions, to hyper personalized and frictionless experiences for consumers.