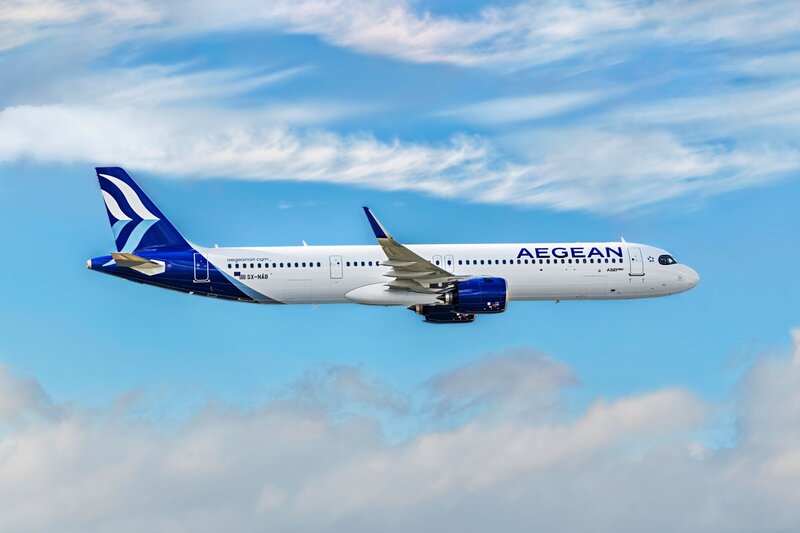 AGEAN launches Dohop virtual interlining platform to expand connectivity
The Greek carrier is partnering with EasyJet, Vueling and Air Transat on connections through Europe and beyond
Virtual interlining tech platform Dohop has unveiled a collaboration with AGEAN Airlines enabling passengers to book multi-leg journeys across Europe and beyond.
AEGEAN Beyond offers passengers a wide range of destinations by displaying possible flight combinations between the carrier and other collaborating airlines on a single platform.
A streamlined booking service allows AEGEAN to expand its network and connect passengers with a number of destinations across Europe, North America, Africa, and beyond.
Sarah Hanan, chief commercial officer at Dohop, said: "We are thrilled to partner with AEGEAN Airlines, who are perfectly positioned geographically to benefit from connectivity between East and West.
"At Dohop, we understand the importance of building strong partnerships with airlines and have delivered a solution for AEGEAN that supports network expansion through connections with other carriers.
"We are collaborating closely to find new opportunities and grow this partnership even further in 2023."
At launch, AEGEAN Beyond is offering connections with partner airlines including EasyJet, Vueling and Air Transat.
Dohop's API-based technology, enables travellers to book connecting flights along with ancillary services in one booking ploace.
Bookings made through AEGEAN Beyond also include access to Dohop's connection service, which provides travellers with additional support in the event of flight delays or cancellations.
Jaggi Roland, AGEAN chief commercial officer, said: "We are delighted to have worked with Dohop and our selected partner airlines to provide a new innovative service for a seamless travel to our passengers.
"With this new platform we wish to take flight connectivity to the next level for our passengers by offering them more destinations to discover and more flights to book.
"We at AEGEAN are always committed to add additional value and choices to our customers, through establishing partnerships with eminent, and technologically advanced partners, such as Dohop."
Michèle Barre, vice-president, network, revenue management and pricing at Air Transat, said:
"Air Transat is proud to be partnering with AEGEAN, therefore improving connectivity between Canada and two high-demand markets: Greece and the Middle East. We carefully select our partners to ensure that they share our values and commitment to excellence, and AEGEAN is no exception."
Dawn Hardwick, easyJet distribution manager, said the lowcost carrier was "delighted to be offering convenient connectivity to even more customers looking to explore Greece and beyond, all with great value fares and the friendly service we're famous for".