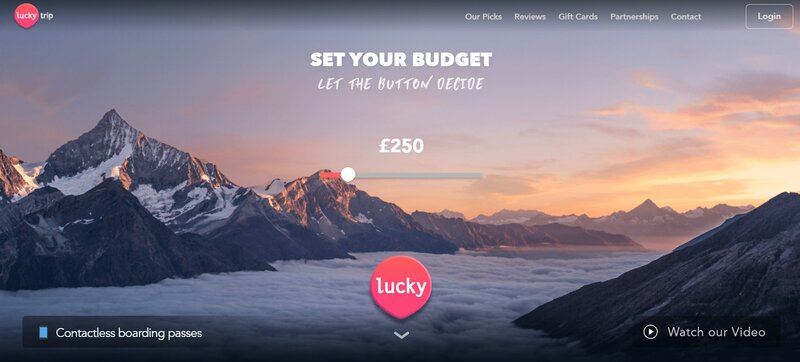 Admiral agrees first embedded insurance partnership with inspiration app LuckyTrip
Relevant policies will be offered as users of the app look for a holiday that suits their budget
Travel inspiration app LuckyTrip is to offer its users travel insurance having struck a first embedded policies partnership with Admiral Travel Insurance.
The tie-up will see relevant insurance policies offers to app users as they look for somewhere to go, somewhere to stay and something to do that fits their budget when on their trip.
Insurance will be organised as part of their purchase giving users of the app security and peace of mind as they make their booking.
Kerry Willecome, head of product and partnership marketing at Admiral, said: "We're incredibly excited about this new partnership, especially with a brand like LuckyTrip who share our values when it comes to innovation and offering smooth customer journeys.
"It's the first embedded insurance offering we've introduced and hopefully the first of many, as this opens up opportunities for us to work with other partners going forward, even beyond travel."
Kirk Flitton, chief commercial officer at LuckyTrip, said the partnership with Admiral reflects the brand's customer-first approach of giving customer what they want in the simplest way.
"As we continue to grow, we want to keep giving our customers the complete trip experience. In the current climate, that means flexibility and security are at the forefront of our minds.
"Which is why we're so excited to partner with Admiral, a recognised and reputable brand that can offer our customers unrivalled travel insurance that provides vital cover when you're travelling abroad."
LuckyTrip was founded in 2015 and has won the App Store's 'Best of the Year' award by Apple.