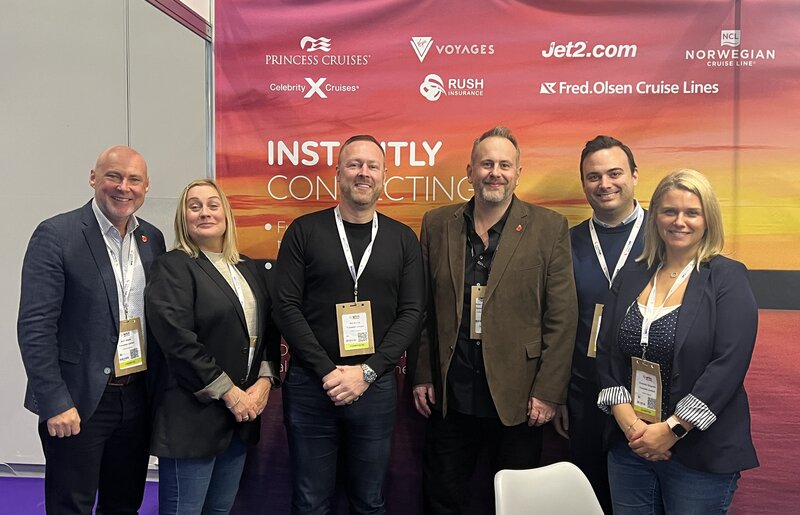 Traveltek and Digitaltravel.io's strategic partnership to deliver fast deploy consortia cruise website platform
It targets the host agency market in the US and Consortia members across the globe
Travel and cruise technology specialist Traveltek has announced it has entered a strategic partnership with t ravel specialist digital agency Digitaltravel.io, to roll out a Consortia solution for Cruise websites across the Global marketplace.
The two companies already work closely together delivering bespoke app and website solutions to more than 40 leading travel partners, including Celestyal Cruises, Imagine Cruising and Flight Centre.
This new initiative takes the partnership to a "new level" targeting the Host Agency market in the USA & Consortia members across the globe.
The platform, built by Digitaltravel.io, utilises the GraphQL API and headless CMS technology.
It works in combination with Traveltek's powerful Cruise API and newly launched Agent Connect platform, as well as the existing iSell solution.
The platform's costs start at $200 per month as the firms aim to offer a cost-effective solution for travel agents.
The white label is customisable to match the branding of the travel partner and features the Cruise lines of their choice from the widest portfolio of online bookable cruise content in the market.
The partnership helps speed up the time to market for deployment of the website to just days for Traveltek clients.
It is highly scalable for consortia groups to provide this massive trading benefit for their membership to "capture a slice" of the online cruise market.
Cressida Sergeant, CCO of Traveltek, said: "We see a massive demand for this type of product capability across the global marketplace, with enquires already received from Latin America, North America, Australia and of course the UK.
"The alliance with digitaltravel.io makes perfect sense for us, widening our product offering in the market.
"We have successfully collaborated on many projects with Digitaltravel.io and integrating for our iSell and Agent Connect customers to provide this product is a natural next step for Traveltek."
Peter Whittle, CEO of Digitaltravel.io said: "We've worked very closely with Traveltek over the last couple of years on a number of bespoke App and Website projects but providing this scalable "self-managed' consortia platform for Traveltek, adds additional depth to the partnership, as we grow our market presence across the globe."