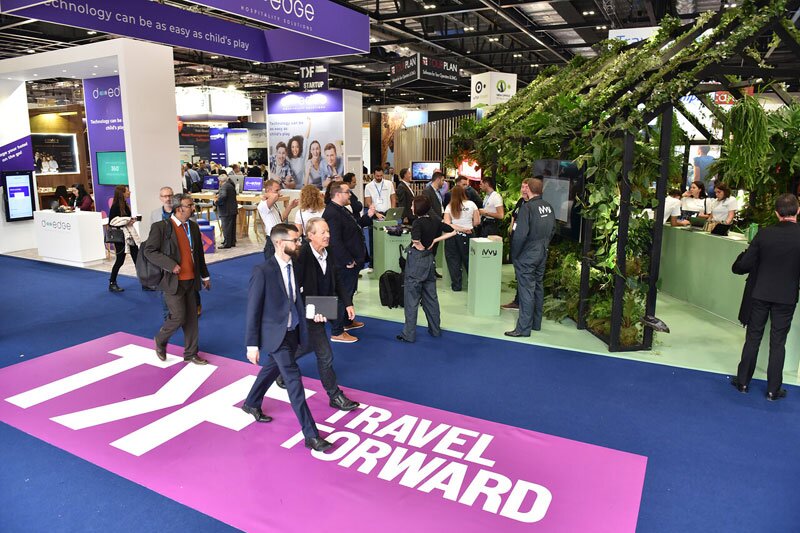 WTM and Travel Forward to reveal latest market research trends
Annual trade show to feature insights from Euromonitor, ForwardKeys and Oxford Economics
by Avery Ketcherside
World Travel Market London and travel technology show within a show Travel Forward will reveal the findings in latest market research next month.
Euromonitor, ForwardKeys and Oxford Economics have been lined up to report on market trends and predictions for the future in a post-pandemic world.
In the show's opening conference session on November 1, WTM London will launch its annual Industry Report.
The report assesses market attitudes towards travel, plans for 2022, sustainability and technology.
Journalist and a regular guest on national TV and radio, Simon Calder, will be the moderator for the session.
Later that day, ForwardKeys will present New Markets, New Opportunities – The new paradigm to post-Covid travel.
ForwardKeys analyses airline booking data to share the latest industry trends of who is travelling where, when and for how long.
The session will be hosted by Juan Gomez, head of market intelligence at ForwardKeys, and will showcase destinations undergoing successful recovery from COVID-19.
David Goodger, managing director of Europe and Middle East regions at Oxford Economics, will host the 'Fixing travel's broken business model for 2022' session.
He will be joined by Julia Lo Bue-Said, chief executive officer at Advantage Travel Partnership, and Sophie Dekkers, chief commercial officer at easyJet.
On November 3, Caroline Bremner, head of travel research at Euromonitor, will present the market research specialist's report about tourism forecasts, consumer preferences and priorities.
Bremner will focus on innovative ways that travel businesses are navigating the 'new normal', showcasing best practice through case studies across Europe, the Americas, Asia Pacific, the Middle East and Africa.
Simon Press, WTM London and Travel Forward exhibition director, said: "With the substantial pent-up demand for travel in 2022, it's crucial for delegates to gain a competitive advantage by learning about the opinions and intentions of consumers and trade professionals.
"The scale of the challenge is shown by stats from the World Travel and Tourism Council – it says the travel and tourism sector generated nearly $9.2 trillion around the world in 2019 but that fell by 49% in 2020 as the pandemic struck.
"The sector's contribution to the world economy has recovered by 31% this year but that was mainly driven by domestic spending.
"Next year could see another year-on-year rise of about 32% as the recovery continues – but travellers still face restrictions and uneven vaccine rollouts.
"Our own research, along with studies from Euromonitor, ForwardKeys and Oxford Economics, will help delegates formulate their strategies for that recovery and discuss the best ways to rebuild and innovate, as they reconnect with fellow professionals on the exhibition floor."
WTM London will take place at the ExCeL exhibition centre in London from November 1-3.