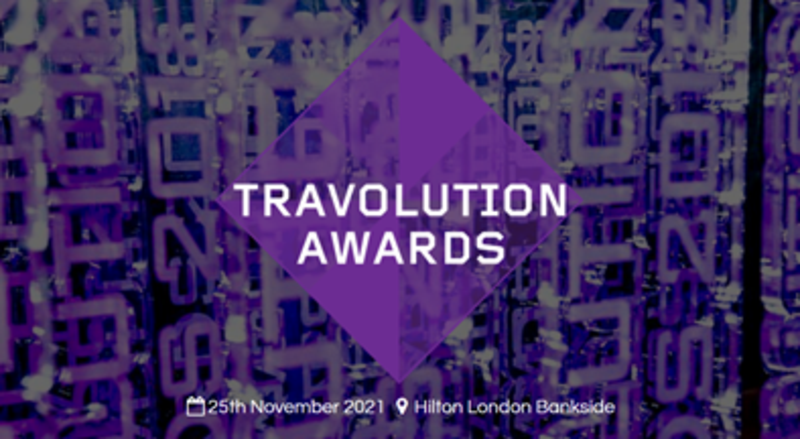 Travolution Awards 2021 open for entries
Seven categories and five individual awards will reflect resilience in the face of the COVID pandemic
Entries have opened for the 2021 Travolution Awards that celebrate the very best in the world of online travel and how firms have handled the challenges of COVID-19 .
With a focus on technology and digital the awards are a platform for travel brands, software and technology developers and digital agencies to showcase their talents.
The awards ceremony will come back as an in-person event this year on November 25 at the London Hilton Bankside where we hope to welcome more than 400 guests.
Categories have been reviewed in light of the ongoing COVID-19 pandemic and there this year are 29 individual awards in six categories including: Marketing, Champions of Digital, Technology Impact, Technology Supplier and Trade and Intermediary.
A new category of awards has been added for 2021 to reflect the last 12 months during which the travel sector has been severely hit by the pandemic and seen bookings and revenues devastated.
Our Above and Beyond awards will honour firms for their reaction to COVID, whether that's how they dealt with consumers or their own staff, or how they took the opportunity to review their strategy to survive and prepare for the return of travel.
In addition, there are Travolution's special individual awards including Rising Brand of the Year, Brand of the Year, Rising Star of the year Start-up of the Year, and the prestigious Achievement Award for someone who has had a major impact on the sector.
Lee Hayhurst, Travolution executive editor, said: "It's more important than ever that the Travolution awards gives the industry something to look forward to as the travel industry looks to emerge from the COVID-19 pandemic better placed to ride the recovery.
"We appreciate this past year has been incredibly difficult for everyone in travel, so we have reviewed our awards categories and criteria to reflect the impact is has had on trading.
"But we know the pandemic has not stopped companies from being creative, innovative and ingenious, and it's examples of this we are looking for in this year's entries."
Go to the Travolution Awards website to view the categories and to enter.