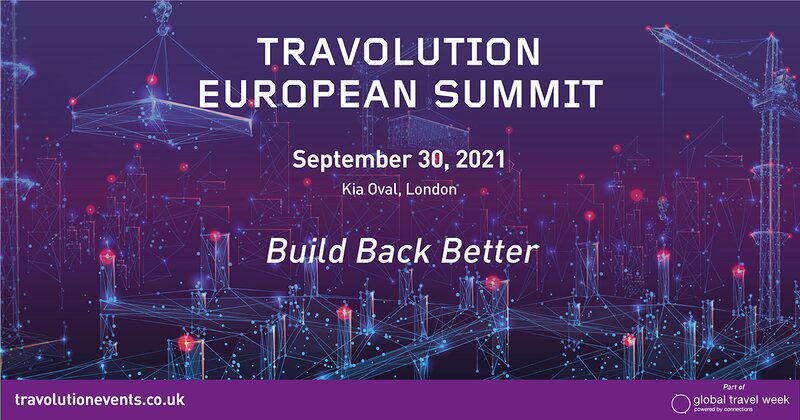 Travo Summit 2021: Travelzoo to shed light on changing customer expectations
Register now to secure your place at next week's 'Build Back Better' conference
Travel deals specialist Travelzoo is poised to reveal findings of its latest research into how COVID-19 has impacted customer expectations.
Over 2,500 people took part in the online survey including Travelzoo subscribers and users of specialist real-time market research app Appinio.
Key findings will be discussed at next week's Travolution European Summit which will take place on September 30 at the Kia Oval in London.
Travelzoo general manager James Clarke will present the results before joining a panel including Andy Washington, Trip.com general manager for Europe, Hugh King, director of business development for travel insurance firm Battleface, and Will Plummer, chief executive of Trust My Travel.
The Travelzoo survey sought views on how travel firms were rated in how they dealt with the pandemic and refunds, how respondents prefer to engage with brands and attitudes towards vaccines and health passports.
Lee Hayhurst, Travolution executive editor said: "While COVID has certainly prompted a short-term shift in customer expectations there are likely to be more entrenched attitudes emerging from the pandemic for the long term.
"It's vital that travel brands understand and track these as they look to Build Back Better following the devastating impact of COVID on company finances and operations, and that is what next week's Summit is all about."
The 2021 Travolution Summit will feature keynotes, executive interviews and panel session featuring a wide range of travel and hospitality brands including Thomas Cook, Holiday Extras, Tui Musement, and easyJet Holidays.
The day will kick off with the launch of the 2021 Travolution Innovation Report that analyses IT spend in the UK travel industry over the last 18 months and an expert panel from Amadeus, Publicis Sapient, Kantox and Mabrian.
Closing the event will be keynotes from Trip.com's Yudong Tan, chief executive of the Chinese OTA's flight business unit and from Ariane Gorin, president of Expedia for Business, the B2B division of Summit partner Expedia Group.
Registrations for the Summit remain open. Go to the event's official website for details of the agenda and to secure your place.