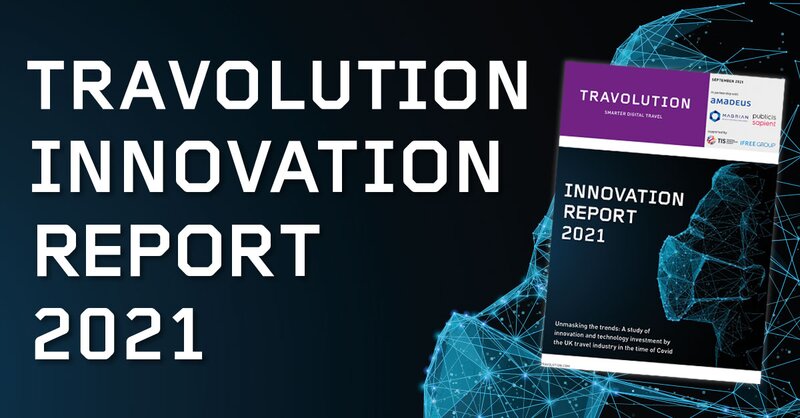 Travo Summit 2021: Tech investment in UK travel cut by 36% as COVID hit
The annual Travolution Innovation Report was launched at this week's conference in London
IT spend in the UK travel sector saw a 36% reduction in 2020 as companies slashed their technology budgets as the COVID-19 pandemic crisis unfolded.
The impact was most keenly felt in the industry's two biggest sub-sector spenders on IT, Air Passenger Transport and Travel Agents.
In Air Passenger Transport, spending fell from £547 million in 2019 to £338 million, a fall of 38% in a sector that has achieved double-digit growth only once in the last five years.
This year's forecast 2% growth suggests, with inflation taken into account, a stagnant picture for a sector that accounted for 29% of all IT spend in travel in 2020.
The £345 million the sector is expected to spend in 2021 would be its second-lowest annual outlay of the last decade, behind last year.
Travel Agents' IT spending fall of 36% to £358 million follows double-digit reductions in both 2017 (-16%) and 2018 (-26%) although the sector remains travel's largest IT spender.
Between 2014 and 2019, agents' annual spending on IT stayed at a high level, but budgets last year and this have fallen back to levels last seen in the period between 2008 and 2013.
Travel's third-biggest IT spend sector, Hotels, is forecast to recover all 35% of its 2020 retraction this year, taking its proportion of travel's total to 25% from 21%.
After Water Passenger Transport's 21% spend reduction in 2020 was the smallest of all of the five travel sectors the report looks at, but the sector accounts for just 8% of all spend.
Accounting for 11% of total IT spend in 2020, Tour Operators are forecast to follow up 2020's 35% reduction with an 18% increase this year.
The £156 million predicted for 2021 would be the third-highest outlay for the sector since 2008 as operators recover ground on the rest of the industry lost in recent years.
Between 2008 and 2018, Tour Operators' proportion of IT spend in travel tracked at around 8% to 9% a year, but has jumped to 11% and will hit 12% this year.
---
---
Lee Hayhurst, executive editor of Travolution, said: "Unsurprisingly COVID has arrested a trend of increasing technology budgets in travel which we have seen for the last decade.
"Worryingly this comes at a time when the sector needs to be at its most innovative if it is to build back better from the pandemic.
"However, as many contributors to our reports this year say, maybe the crisis has prompted a much-needed reset and re-evaluation of strategies and approaches to innovation.
"The fundamental nature of travel is that it is an eco-system of partnerships and it is this pooling of expertise and resources that will stand travel in good stead at it rebounds."
The Travolution Innovation Report 2021 is available to download now for free here.