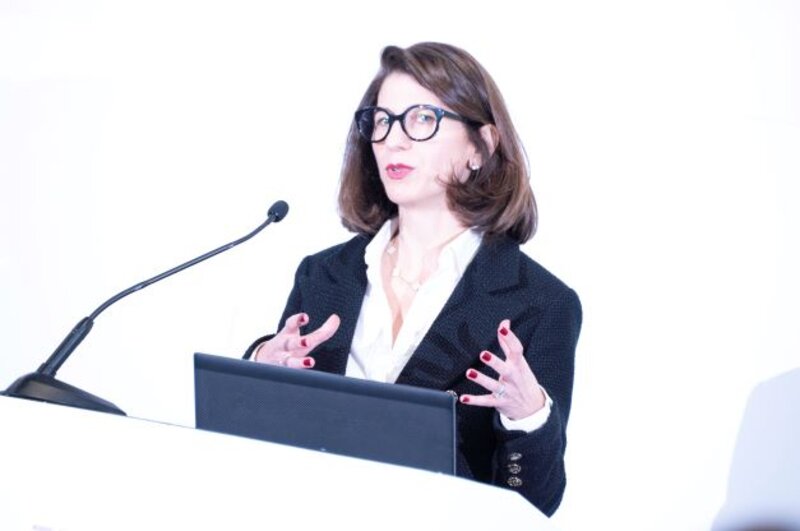 Travo Summit 2021: Appetite for partnerships has surged due to the pandemic
Expedia for Business president Ariane Gorin told delegates 'only do what only you can do'
The COVID pandemic has seen a greater appetite for travel firms to work in partnership, even if they also compete, the Travolution Summit was told.
Keynote speaker Ariane Gorin, president of Expedia for Business, said all firms should refocus on what differentiates them and "only do what only you can do".
For hotel operators this might be working out what capacity they should aiming for or how to check guests in and look after them. For car rental firms it might be where to position vehicles
But she said in many other areas partnerships could be key in terms of things like how to drive incremental revenue by increasing the attachment rate of flights or other products to hotel sales.
"What I've seen in the industry, during the last year and a half, is there's a lot more openness to say where can we partner together.
"Are there opportunities to work with someone else that I used to think of as a competitor or maybe I still do compete with them in some parts of the business?
"At Expedia Group we've been known for being a distribution platform, but over the last few years we've been building this B2B business where we power other partners.
"Back in 2019, we launched a programme with Marriott, which is called optimised distribution, which was basically looking at the complexity they'd found in managing wholesale distribution.
"Using our capabilities we helped them simplify and also gain greater control over what was happening in their ecosystem.
"And what's been really gratifying to see is, during the pandemic, we've seen more uptake in that. We also power a lot of airlines hotel business."
Gorin said as volumes shrank during the pandemic Expedia saw success working with partners to drive more revenue from each ticket sale by increasing the attachment rate of related product.
And she said destination organisations have looked to work with Expedia to exploit its data insights and to increase their visibility with media and advertising solutions.
Gorin said: "Our industry has been much more open to partnerships, I would say, in the last year and a half during the pandemic when we have had to focus on the things that only we can do.
"I hope that that's a trend that's going to continue."
She added: "The good news is, travel is back, we all know it. What we can do together is invest in areas that matters to the traveller, help bring employment back…and rely more on partnerships.
"I would just say the world needs us right now. Travel is 10% of global GDP so it's important what we're doing."