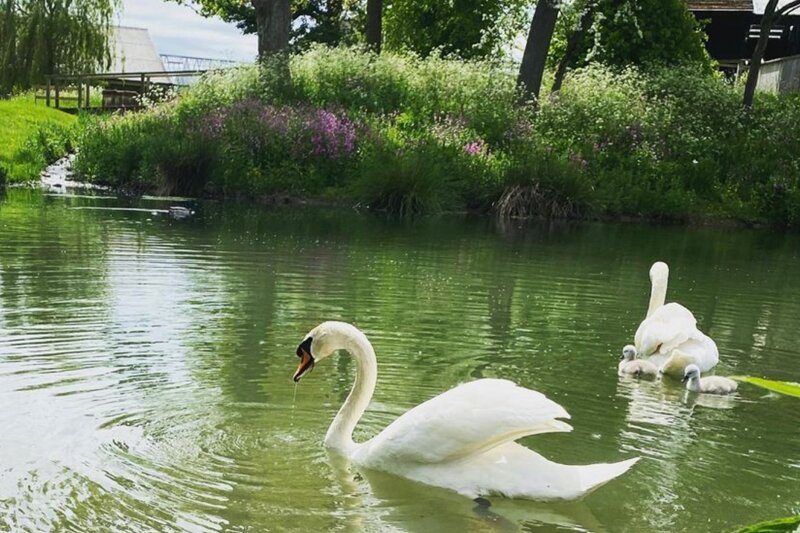 TripAbrood appoints talented photographer Wren, aged 8, as first chief kids officer
Applicants were asked to submit three pictures giving a 'child's eye view' of family holidays
Pictured: One of the winning photographs.
Family travel specialist start-up tripAbrood has chosen the winner of its chief kids officer (CKO) photographic competition.
From what the company described as brilliant entrants which "blew the judges away", eight-year-old Wren from Oxfordshire topped the lot.
The competition was open to five to 12-year-olds who were asked to submit three pictures they have taken which gave a "child's eye view" of a family holiday.
Wren won £1,000 of tripAbrood credits to spend on a family holiday which she will report back on for the specialist online travel agency.
TripAbrood's chief executive and founder Alexa-Maria Rathbone Barker, herself a mother of three, said:
"Judging the applicants for our Chief Kids Officer role has been so rewarding. I am in awe of all the talented junior photographers that applied and wish they could all be winners. I'm so pleased, however, to appoint Wren to the role.
"From the start we loved the unique perspective and framing of her photographs and when I interviewed her she really stood out as a confident, creative and adventurous photographer, and I can't wait to see what pictures she comes back with from her holidays to various tripAbrood destinations.
"Her input and experience will be so valuable to us making sure we're offering families the best accommodation and information possible at their desired holiday locations.
"I absolutely loved conducting the interviews with the shortlisted candidates, all were so passionate about the photographs they had taken and were able to talk me through why they chose each particular shot.
"We're hoping to run our CKO competition again next year so I really hope all eligible applicants will apply again, it was such a joy to see their pictures."
TripAbrood's new appointed CKO, said: "There were loads of other people in the country who could have been it, but, no it was me, and I am so happy and grateful. I love just going out into the world and seeing all the beautiful things in a different way.
"I love travelling, seeing the fluffy white clouds, and looking out of boats into the blue sea. When I'm on holiday I love the beautiful sunshine in other countries, the different things that we can't see in England, like water monitors or peacocks."
The judging team included popular family influencer Emma Conway known on Instagram as BrummyMummyof2, who said she was blown away by the level of talent and creativity across all applications received.