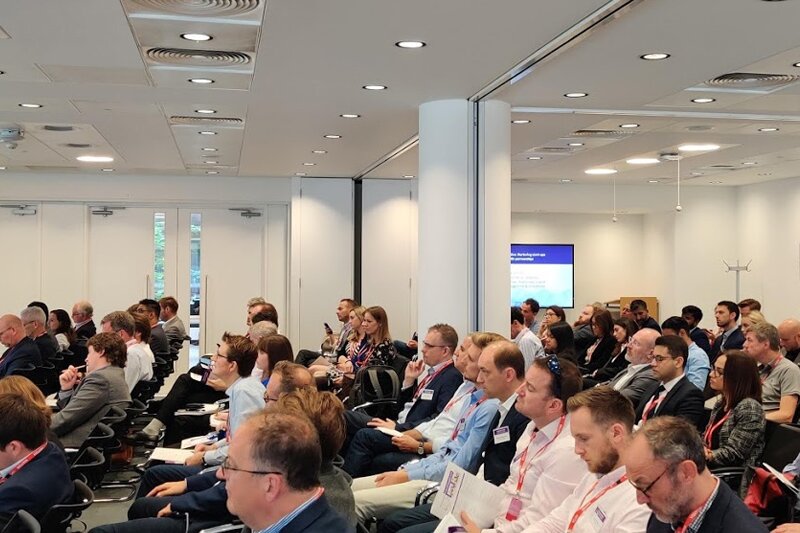 Travo Start-up Summit: Kiwi.com targets tech talent with new international bases
'Virtual interlining' pioneer now employs 2,500 people
Fast-growing flight comparison site and OTA Kiwi.com will continue to establish a presence in countries outside of its Czechoslovakia home as it looks to recruit the best talent.
Speaking at Tuesday's Travolution start-up summit new vice president of communications Raymond Vrijenhoek said it was time to proud of the firm's achievements to date.
Vrijenhoek was standing in for co-founder Oliver Dlouhý, who had been called away following the investment by General Atlantic, which also backed Uber and Airbnb.
He said General Atlantic have "experience supporting scale-up and start-up businesses".  "We hope to learn from them and continue along what I'm quite sure will be a successful road ahead of us."
Kiwi.com, which was founded in 2012 and has pioneered 'virtual interlining' – linking airline's flight programmes that don't work together – now employs 2,500 people.
It recently opened a base in Prague and next week will open an office in Bratislava and will target Latin America, one of the few areas it does not already have a presence.
Vrijenhoek said one of the reasons for opening new locations is the scarcity of engineering and developer talent.
"That's why we are opening other offices in other locations away from our head office, to see if we can get youngsters to join us and help them build their career in the travel technology environment."
Today Kiwi.com sells 35,000 seats a day and works with 750 carriers – airlines as well as other ground transportation providers.
The first has seen total transaction value (gross revenue) grow from €330 million in 2016 €700 million in 2017 and last year it broke the €1 billion mark.
Vrijenhoek said the firm has an ambition to become a truly global company and to be the number one player in travel technology.
He said having introduced its virtual interlining approach to airlines, and then to hotels, it now wants to be a full multi-modal, door-to-door platform.
Kiwi.com wants to be able to offer customers the ability to book a door-to-door journey using multiple travel providers in one transaction and with a single payment.
"Today, as the end consumer, the competition is either giving you a number of confirmations or it not facilitating exactly what you are looking for.
"We believe we are definitely ahead. We will continue to explore any A to any B, door-to-door transportation."
Kiwi.com already offers baggage transfer as part of its virtual interlining solution with Stansted and Berlin airports the first adopters.
Vrijenhoek said Kiwi.com was waiting for other airports to decide to use the service and in the next six months it hopes to have between five and 10 sign up to integrate it.
Kiwi.com is also in the final stages of developing technology to allow customers to combined premium and standard fares in different legs of their journeys.
This would allow travellers to choose to opt for standard in the short-haul leg and premium or business class for the long-haul, for instance.
Vrijenhoek said this is expected to be soft launched during the summer.
Travolution Start-up Summit 2019 coverage