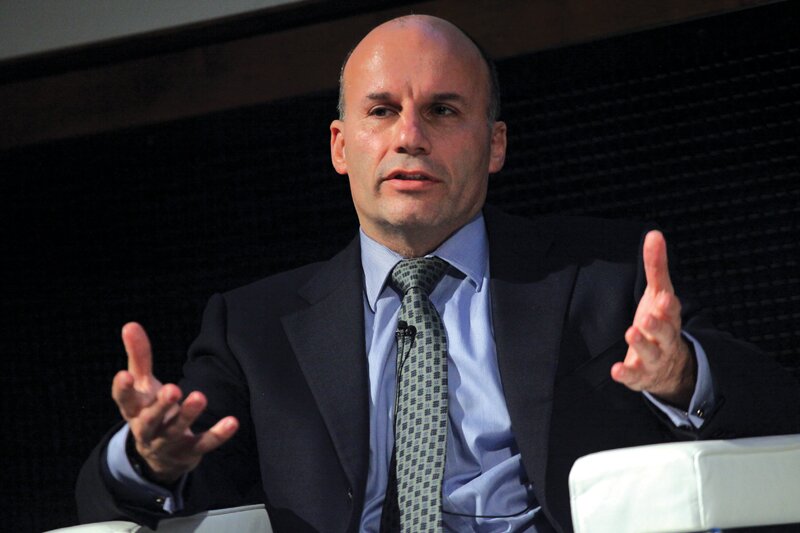 Phocuswright Europe: Abta chief upbeat on Brexit
Value of outbound tourism now quantified, says Mark Tanzer
Abta chief executive Mark Tanzer downplayed fears over the impact of Brexit on the UK travel sector highlighting only short-term disruption and even some potential positives.
Speaking on a panel at this week's Phocuswright Europe conference, the head of the UK trade body discussed the likely impact if a Brexit deal can be reached by the new October deadline.
He said he believed there was an understanding of the value of UK outbound tourism both within the UK government and overseas and a determination to protect the industry.
The "slight positive" to have come from the 2016 referendum result was that the value of UK outbound tourism to EU markets had been "quantified", he said.
"That's completely understood on both sides. We will suffer if tourism slows down or is diminished. Both sides understand the value of this. It's not a zero sum game between us and Europe.
"A no deal is still a possibility, we cannot relax, but I think it's very important from a consumer confidence point of view we were able to say if we were to leave with a deal we could still travel."
Tanzer said Brexit planning has guaranteed that flights will continue and that there won't be any visa restrictions imposed.
He conceded there might be some "short-term disruption and adjustments" related to issues to do with UK workers travel firms post in Europe and delays at borders due to intention of travel checks.
But he added: "There could be a drag in the short-term, but I believe both sides have too much to lose and they will find an accommodation that will minimise the impact."
Tanzer said most Abta members are insulated from the implications of leaving EU agreements on areas like open skies.
But he warned UK carriers that operate routes within Europe could see rivals take advantage of the situation.
"We have flying rights by being in the EU Open Skies agreement so there is a risk. That agreement has opened up a lot of destinations that previously were not available to fly to from the UK.
"But these destinations have come to depend on UK tourists as well. What's more problematic is when UK airlines have inter-Europe routes where the whole competitive dynamic is different.
"Other carriers could take the opportunity to squeeze UK carriers out. But flying point-to-point from the UK, that's agreed to carry on for 2019.
"That's a signal that we will have long-term arrangements and we want to maintain access and, of course, it's bilateral. People will want to fly to the UK to connect through the UK."
Asked to offer any positives about Brexit, Tanzer said he could see two short-term impacts.
"Actually looking at what you would do with your business is forcing people to find efficiencies and look at their own productivity.
"If it does genuinely open people's eyes to the fact that we need to look beyond Europe, that will benefit tourism.
"I do not think those markets will outweigh the European one, not at least in the short term but it won't hurt to explore."
Also on the panel was Gloria Guevara Manzo, president and chief executive of the World Travel and Tourism Council.
She gave a gloomy assessment of the impact of a no-deal Brexit quoting IMF figures that suggest it could put UK GDP growth into the negative by up to seven percentage points.
And she said there was an estimate that it could lead to the loss of up to 700,000 jobs in the sector  in the UK and Europe.
"We are trying to quantify what is the impact in case there is a no deal. We are trying to explain that in language that governments understand, which is jobs.
"We have concerns because we do not see what the end state is, how it's going to look and with such a lot of uncertainty that is slowing things down in terms of travellers."
Tanzer agreed that consumer confidence had been hit and that this did have a negative impact on bookings ahead of the original March Brexit deadline.
"People were hesitant to book. Travel companies have said they are seeing a soft summer and certainly the Brexit effect is part of that."
Jim Cathcart, director of policy and regulation at industry body UKHospitality, said the biggest concern for the sector was centred on overseas workers' rights and recruitment.
"People and skills are a challenge. The uncertainty is not helpful. We had a challenge any way with the sector about the perception and recruiting people even before Brexit happened.
"As a trade association representing the wider hospitality sector, yes there is uncertainty, so we are working with various government departments dealing with Brexit and trying to get some certainty.
"The domestic UK agenda is going on business as usual. We are dealing with a range of different consultations around food and allergens.
"We have to deal with those at the same time as we have this background of uncertainty around Brexit. We have asked for a delay to these consultations given Brexit uncertainty is taking up a lot of time.
"We are making a case to government on a daily basis that EU workers are really important to the industry, therefore any new visa system that comes in after October 31 has to make accommodations for that and basically allow the hospitality industry to carry on as it is."