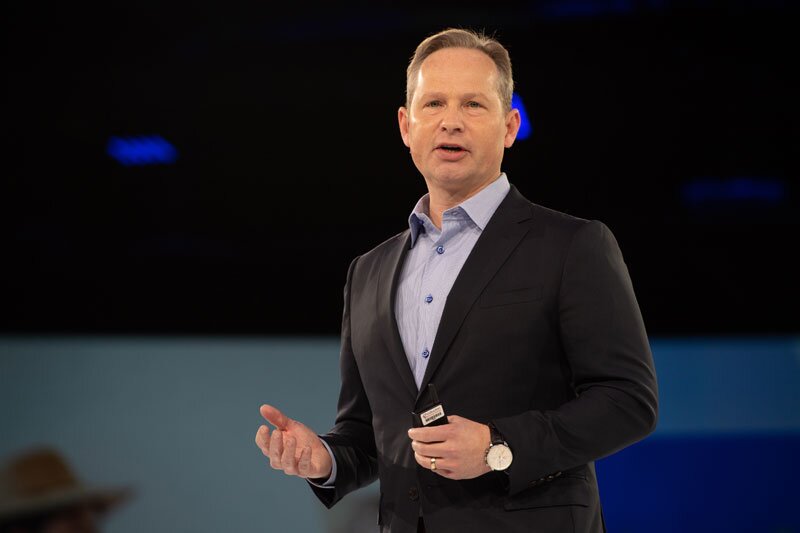 Phocuswright 2019: Expedia boss denies growth is over
Chief executive hails focus on collaboration across company
Expedia says operating more collaboratively across the brands in the group will drive growth.
Asked at this week's Phocuswright conference in Miami whether Expedia if now post growth, chief executive Mark Okerstrom said:
"I don't know about growth being over. We certainly take the perspective of our three key imperatives which is being customer centric and locally relevant on a global basis.
"We are pushing ourselves to be more collaborative across the company and we have made a lot of great progress. There continues to be opportunities for us moving forward.
"Had we started that a little bit earlier would we have been more successful, yes absolutely, but what we have done has resulted in better products for our consumers and that has been our goal."
Recent earning updates have seen Expedia's share price tumble, along with TripAdvisor, largely due to advances Google has made with its travel shopping platforms hitting organic traffic from search.
Okerstrom said firms have a big problem if they are SEO dependent "as Google goes deeper and deeper in to travel".
But he said: "First of all we do have a diverse set of marketing channels. Is SEO a meaningful channel for us? Yes absolutely, but it's certainly not our only channel.
"We have strong growth in our direct channels, which are growing very nicely. Room nights were up 11% for the quarter.
"Any business on the internet over time develops a certain amount of organic traffic. We have been working to diversify sources of traffic and build more direct."
Brand marketing and mobile apps are seen as strategically important areas for Expedia to focus on in the future as part of this diversification strategy.
Okerstrom said that while the number of room night booked were up rates were down.
This was put down to a shift into secondary and tertiary destinations and alternative accommodation types which have lower Average Daily Rates.
Expedia continues to focus on the large travel markets outside its US home like Europe and Asia, as well as Latin America, Okerstrom said.
"We have taken the approach of saying where do we have a big opportunity and where are we closest to achieving full potential in terms of producing a great product, and prioritising markets that way," he said.
Expedia's alternative accommodation brand Vrbo.com, which sits within its HomeAway division is set for expansion outside of the US.
"We continue to see an opportunity to expand that brand on to a more basis and really crystalise the link between its value proposition and brand over time.
"We have done a lot of platform consolidation work and that has taken a toll on the overall top line of the business. But Vrbo continues to grow at double digits and we are looking to really expand it.
"It's a highly competitive industry and Vrbo has a really good relationship with its owners, it's got a great strong brand name and we have established consumer behaviour.
"They will continue to innovate and create products and features that resonate with that sector."
Okerstrom said it was an "active discussion" within Expedia about how it addresses concerns about animal attractions that it continues to promote, like those featuring captured dolphins.
"We have over the year taken a number of animal related tours and activities off the site.
"We are having discussions and also working with various accredited bodies to make sure we are striking the right balance that animals are treated well and we are giving customers the experiences they are looking for. It's an active discussion for us."