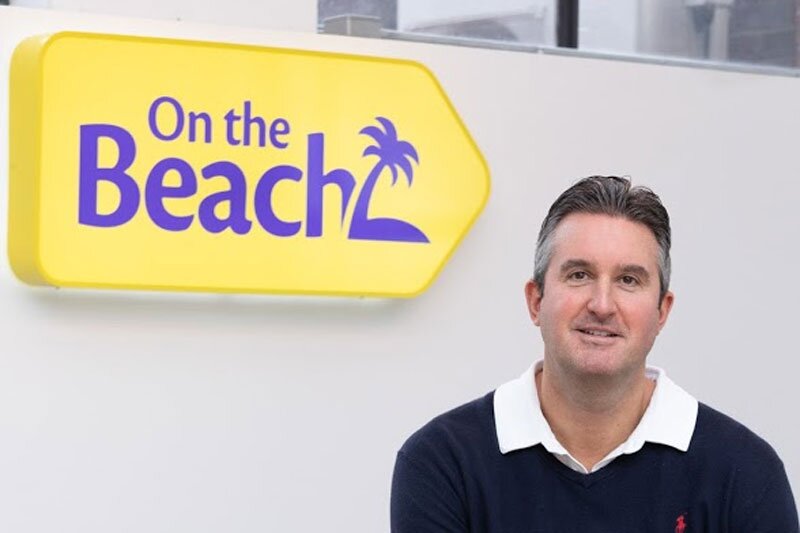 On The Beach reveals Thomas Cook hit and demands Atol credit for trust status
'It's not proportionate to be made to pay the same APC as everyone else in the market', says Simon Cooper
On the Beach has called for Atol costs to be reduced for operators that protect customer money in trusts.
The OTA made the call after reporting a 26% drop in profits as a direct result of of Thomas Cook's failure.
The Manchester-based firm reported a one-off £7.7 million loss on group profit before tax after issuing refunds and making alternative travel arrangements costing £25.6 million.
Of that, £18.5 million was accounted for by credit card chargebacks while £600,000 was incurred by operational costs, including the loss of monies held by Thomas Cook agents.
On The Beach became the first major online travel firm to offer customers 100% financial protection in 2011 under a special Atol trust arrangement approved by the CAA and Abta.
Under an earlier change to the Atol scheme, most travel firms were released of their bonding obligations but had to pay a £2.50 per passenger Atol Protection Contribution (APC).
This, and the widening scope of Atol to cover online players like On The Beach, saw the Air Travel Trust Fund return to the black and build a significant surplus.
---
More: On the Beach suffers profit hit from Thomas Cook collapse
Plunge in pound triggers On the Beach profit warning
Classic Collection appoints new CEO and expands senior team
---
However, the Cook failure is likely to have wiped that out and left operators with their own Atol licences that packaged up Cook flights on the hook to refund or rebook clients.
On The Beach chief executive Simon Cooper said: "In my mind, the size of the company does not make too much difference. Clearly any company that folds will cause a level of disruption.
"But we all know of examples of travel companies that trade using customer cash. The best way to police that is to ensure that operators operate like On The Beach, with customer funds held in trust.
"There is a massive difference between people who operate like us and companies that do not, and I do not think it's proportionate to be made to pay the same APC as everyone else in the market."
Cooper said the likes of Jet2 and Tui will argue they are too big to fail and are effectively propping up weaker firms by also being made to contribute the same.
He said if all operators were forced to adopt a trust arrangement, the hit on cash flow and tightened merchant terms from banks would "squeeze many of them out of business".
Another reform of Atol is widely expected following Cook's failure.
However, On The Beach chief financial officer, Paul Meehan, said there is also likely to be changes to the rules relating to airline insolvency.
"There was an airline insolvency review process that has not yet completed, so the focus may change post the Thomas Cook failure," he said.
Meehan added that the Cook failure highlighted how cripplingly high levels of debt can be to a company like Cook. "That's not the situation at On The Beach," he said.
Cooper said On The Beach had managed to mitigate some of the impact of the Cook collapse by anticipating it and preparing for the fallout.
"Certainly, in terms of operational niceties, there was a massive amount of work done which meant that we could deliver an improved customer experience very rapidly," he said.
However, he said On The Beach was not able to dial down its exposure in the run up to the collapse by selling away from Cook.
"That's a dangerous game to play," he said. "Stop booking an operator six months before they fail means you have an equally big gap to explain in your figures.
"And the danger is you undermine confidence. If On The Beach had stopped selling Thomas Cook back in May some on is going to notice and ask questions."
Meehan said On The Beach was able to give the markets an immediate and accurate update about the likely impact at 8.30am on the morning of the Cook collapse.
"Our operational team started on tens of thousands of bookings immediately and we were able fix them faster than anyone else in the industry.
"Clearly our focus was to give the best customer experience possible in what was a difficult situation."
Excluding the Thomas Cook failure, On The Beach's annual gross profit to September 30 was up 7% to £99.1 million, however, accounting for the Cook impact it saw a 1% decline to £92 million.
Profit before tax was down 26% to £19.4 million when Cook was factored in but up 3% to £34.6 million excluding the impact of the collapse.
Both adjusted (non-Cook) and GAAP (including Cook) revenues were up 41% to £147.5 million and 35% to £140.4 million respectively.
Cooper said he was confident the capacity gap left by Cook would be filled and that non-UK carriers outside of the dominant Jet2 and Tui would come in to replace some of the lost flying.
"Jet2 and Tui are able to move more quickly because they have pre-existing operations in the UK. The question is, who's next, which airline that does not currently have a UK programme?
"At this point in time I know lots of people who are looking at it."
On The Beach could also benefit from the Cook failure through its new B2B package division Classic Online, created following its £20 million acquisition of tour operator Classic Collection last year.
Cooper said: "Within the whole travel agency sector, the most commonly sold product is short-haul beach holidays.
---
Podcast – On The Beach's Simon Cooper
---
"If you think back five years there were four potential partners they would have sold: Thomas Cook, Jet2 Holidays, Tui/First Choice or dynamic package themselves.
"Tui has gone increasingly direct, Thomas Cook is gone, and dynamic packaging has been made more onerous by the new Package Travel Directive. So we have gone from four to, realistically, one.
"Given that, I would expect the tailwinds for Classic to be more profound than for the On The Beach brand."
Around 1,500 third party agents are currently live on the Classic Online system and by early 2020 it expects that number to rise to between 2,000 and 2,500.
"It's now all about trying to optimise the sales channel and getting those agents as active as possible," Cooper said.
On The Beach's share price has recovered significantly since the Cook collapse in September and had been gradually climbing this week following the results release to around 438p.