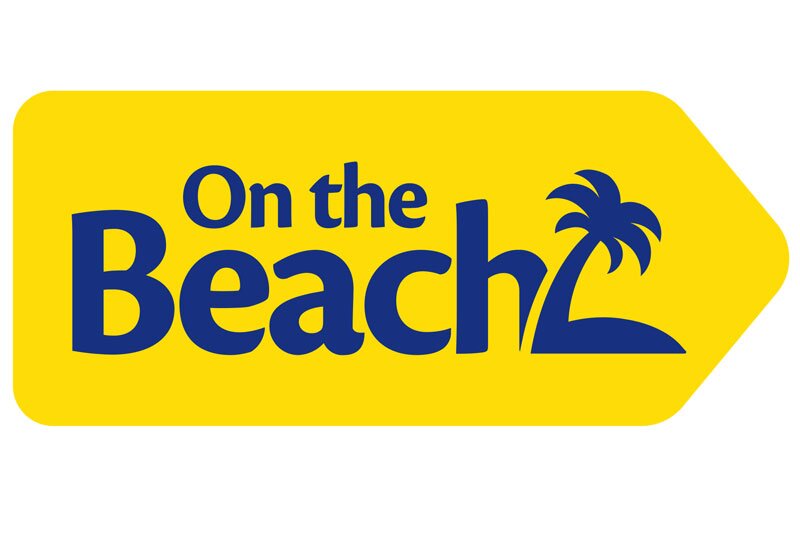 On The Beach puts rising popularity of all-inclusive down to Brexit
All-inclusive breaks account for half of all bookings in 2019
OTA On the Beach has released its latest data, revealing that all-inclusive breaks account for half of all bookings so far this year.
This rising popularity of all-inclusive and package holidays has increased by four percent from January 2018, said the company.
With Brexit day now less than two months away, On the Beach said the increased demand for all-inclusive breaks indicates that British holidaymakers are planning for fluctuations in exchange rates and for greater control over their holiday budget.
On the Beach, which sends 1.5 million passengers on holiday each year, saw that 62 percent of all family bookings made during January 2019 were for all-inclusive holidays (up from 58 percent for the same period last year), whilst 44 percent of couples' holiday bookings and 39 percent of group getaways were booked on an all-inclusive basis.
The OTA has also seen a rise in the proportion of 'package holidays' (which combine flight and hotel), providing consumers with increased holiday security under the Package Travel Regulations which were introduced in summer 2018.
During the month of January, which is according to On the Beach the busiest booking period of the year, package holidays accounted for 91 percent of all the company's bookings, an increase of four percent from last year.
Latest sales reveal Spain and its islands as the most popular holiday destination among Brits this year, with the Canary Island of Tenerife overtaking Majorca as the most popular spot for 2019 holiday bookings to date.
According to On the Beach booking data, resorts on the mainland and islands of Greece are the second most popular summer destination.
Crete, which was recently named Europe's most family friendly destination in the online travel agent's Family Beach Index, has leapfrogged Corfu to become the most popular Greek island for 2019, said On the Beach.
The beach holiday firm's booking data also shows that many British holidaymakers are travelling to Turkey this year, with the destination named the third most popular holiday hot spot, overtaking the Portuguese Algarve region, which dropped to fourth position.
The popularity of booking travel to Cyprus in 2019 has caused it to jump up two places from last year into fifth position.
Sixth, seventh and eighth place are taken by Egypt, Malta and Morocco, respectively.
Dubai and the UAE, the online travel agent's newest destination, is already proving popularity amongst holidaymakers, jumping straight into ninth, overtaking Croatia, Italy and Bulgaria.
The tenth "most popular hot spot for 2019" according to On the Beach is Tunisia.
For holidaymakers looking to save money on holiday this summer, On the Beach has revealed destinations which are cheaper this year compared to last, with resorts in the Dalaman region of Turkey showing the biggest savings.
Menorca, an island of the Balearics, also offers great value for money this year, along with resorts across the Costa Del Sol and the Costa Brava.
Other destinations which are cheaper this year compared to last include the Greek islands of Rhodes, Kos and Corfu.
For those looking to save this February Half Term, holidays to many family-friendly destinations are cheaper this year in comparison to last, with the Canary Islands of Lanzarote, Tenerife and Fuerteventura offering the biggest savings.
Research by On the Beach has also revealed holidays to Hurghada, a Red Sea resort in Egypt, were also cheaper than at the same time last year.
Booking data reveals Spain as the most popular hot spot this February Half Term, with Egypt also proving popular amongst families, grabbing second place.
The Mediterranean island of Malta is the third most popular choice this Half Term, followed by the Algarve in Portugal and Cyprus.
Alan Harding, marketing director at On the Beach, commented: "All-inclusive holidays are not only great for relaxing, but also give greater control over your holiday budget and in-resort spending.
"Whilst we have seen little evidence that Brits are holding back on booking their holidays, it seems that more holidaymakers are looking to book money saving all-inclusive breaks this year.
"As expected, Spain will dominate in popularity this year, but our booking data shows that destinations such as Greece, Portugal and Cyprus will all be very popular.
"Turkey is back on the map, now our third most popular destination, and we wouldn't be surprised to see it push for second place over the coming years."