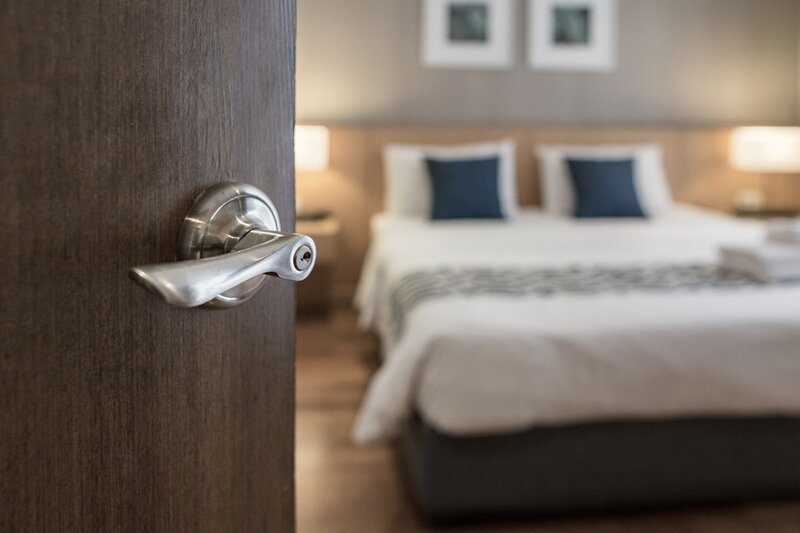 On The Beach hotel survey finds Brits are world's 'friendliest hotel guests'
Travellers from France and the US named least friendly according to hotel staff
Beach holiday specialist On the Beach has declared that the British are the world's friendliest guests.
Just over a third (35%) of hotel staff said Brits were the friendliest of all international guests, in a survey for the Manchester-based OTA.
Irish and Swedish holidaymakers took second and third place with votes of 27% and 10%, respectively, and travellers from France and the US were named the least friendly guests, according to hotel staff who responded to the survey.
The study also revealed the most and least generous tourists. Just over a quarter of international hotel staff named Brits as the most likely to tip staff during their stay, while holidaymakers from Germany and the US took joint second place with 19% of votes, followed by the Irish at 13% and Norwegians at 8%.
Hotel staff named holidaymakers from France the least generous, along with guests from Denmark, Finland and Italy.
The survey also revealed that British holidaymakers do try to speak the local language whilst on holiday, with more than 22% of hotel staff naming Brits as the guests who make the most effort to embrace the 'local lingo,' said On the Beach.
According to 23% of hotel staff, only holidaymakers from Germany make more of an effort, whilst those from Ireland (8%), Italy (6%) and France (5%) don't try to speak the local language.
Whilst British holidaymakers are considered the friendliest and most generous, according to hotel staff, the survey found that British kids are the unruliest, with only 4% of staff naming them the best behaved.
Children from Germany were named the most well-behaved, with 37% of the vote, and kids from Sweden (26%) and Norway (9%) are better behaved than their British counterparts, grabbing second and third places, respectively.
Brits were also named the biggest holiday drinkers, gaining 64% of the vote, well ahead of the Irish who came in second place with 17%.
The survey revealed that only 6% of hotel staff named Germans the biggest drinkers, with Russians (5%) and holidaymakers from Scandinavia (1%) also appearing to have greater control on holiday when it comes to alcohol.
Holidaymakers from Britain were also named the greediest guests, with 22% of staff saying British holidaymakers eat more during their stay than any other nation, just ahead of Spanish guests who came in with 18% of the votes.
With a vote of 44%, they were also named the noisiest guests, ahead of the Spanish (33%), and the messiest holidaymakers, least likely to maintain a tidy hotel room.
German holidaymakers were considered the cleanest guests  with a vote of 42%, followed by those from Sweden (18%) and Norway (8%).
Alan Harding, marketing director at On the Beach, said:
"Whilst we Brits enjoy letting our hair down during our well-earned holidays, we are incredibly popular guests amongst international hotel staff.
"We're a fun-loving, friendly and generous bunch, and it's heartening to see that Britons make such a positive impression on our travels abroad."