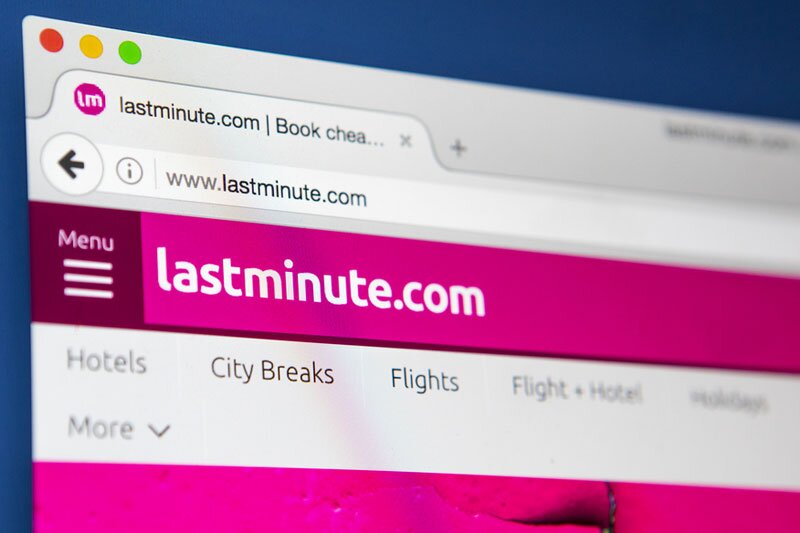 Lastminute.com launches campaign to reassure users over Brexit
Campaign includes digital screens at London stations
European online travel agent (OTA) lastminute.com is launching an 'Out of Home' advertising campaign designed to mitigate the impact of Brexit.
Through the campaign, lastminute.com hopes to "reassure travellers and keep the travel spirit alive and well."
With Brexit developments just around the corner, the development of this campaign proved somewhat challenging.
The OTA's campaign will see digital screens displayed across London stations such as Liverpool Street, Blackfriars, Cannon Street, City Thameslink and Fenchurch Street.
It launches on February 25 and will run for two weeks, highlighting that that no matter the outcome of the Brexit negotiations the nation's desire and motivation for travel will not be affected.
'Out of Home' will also display that lastminute.com will continue being a "pink" partner for travel enthusiasts and holiday deal seekers across the nation.
Each display will reassure the consumers that whether it's leave or remain, lastminute.com will "get you there all the same" thanks to its offering of innovative city and beach destination deals, said the company.
Despite uncertainty surrounding Brexit, recent data released by lastminute.com shows that as a nation Britain will not be deterred from travelling to Europe after March 29.
The data reveals that two thirds of consumers still feel connected to Europe when it comes to holidays, with 64 percent of those surveyed saying previous visits and familiarity of the EU countries is the reason for wanting to continue trips.
Findings also highlighted that consumers searching for holidays on lastminute.com for the post-Brexit travel period are growing compared to last year and even outperforming the pre-Brexit travel period by 30 percent.
Marco Corradino, chief executive officer of lastminute.com, said: "We can't predict what the impact of Brexit will be, but one thing that hasn't changed over the last 20 years is that people will continue to yearn for inspirational and seamless travel which we're determined to continue delivering.
"What we are sure of is that Brits will always love European travel, its culture, sites and food. We wanted to create a campaign which embodies this, reassuring travellers across the nation that despite the growing concerns, lastminute.com will continue making their travel to Continental Europe as inspiring, innovative and reliable as ever."