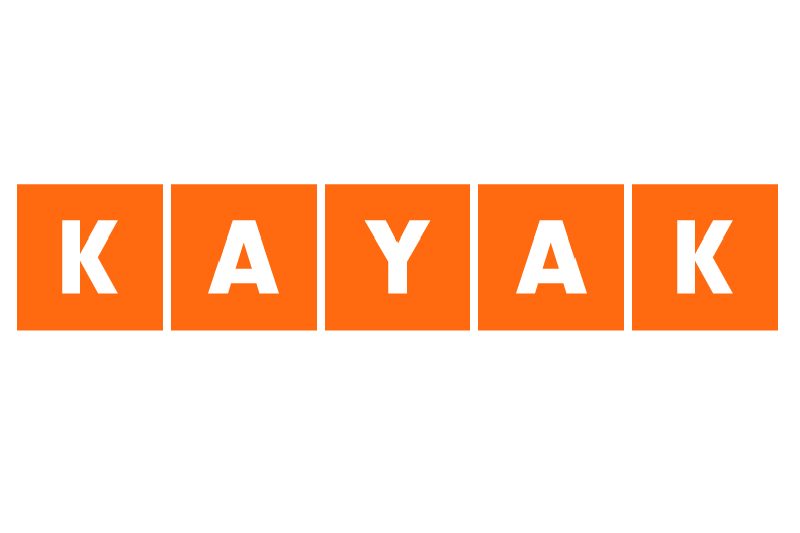 KAYAK looks to get deeper into localisation after integrating its portfolio of brands
Travel meta giant sees value in a multi-brand global strategy having driven consolidation in the price comparison sector
Travel meta giant sees value in a multi-brand global strategy having driven consolidation in the price comparison sector 
Booking Holding's growing price comparison division KAYAK is looking to enhance the localisation of its services having brought seven brands onto a single technology platform.
The US giant has led the way in consolidating a highly competitive sector in digital travel, but one in which it believes it benefits from having regional brands with a heritage in specific markets.
The group now consists of seven meta brands: KAYAK, Cheapflights, Momondo, Checkfelix, Swoodoo, Mundi, and Hotels Combined.
And most recently restaurant booking platform Open Table has been brought under the auspices of the group to exploit the clear synergies with hotel room booking.
In The UK, KAYAK is pursuing a four-brand strategy with KAYAK, Cheapflight, Momondo and Hotels Combined all addressing different market segments, even if they do at times provide some welcome healthy internal competition for each other.
In other markets, Hotels Combined remains a strong B-C brand in its APAC heartland, just as Swoodoo , Checkfelix, and Mundi are in their home markets of Germany, Austria and Brazil.
Cassian Silins, a London-based company spokesman and senior director EMEA accommodations, said KAYAK has no plans to close any brands but it wants to take the strengths of each to benefit the wider group.
"Every one of the acquisitions we have made has fitted in nicely with KAYAK's global remit," Silins told Travolution. "In all walks of business online that kind of local approach is needed."
Silins said Hotels Combined has brought into the group a highly successful affiliate programme which it intends to build on as its teams are integrated.
Cheapflights, as well as being focussed on great deals, also has a strong email deals offering, something that which KAYAK is also developing, and Momondo excels on the user experience.
"Each of the brands have different users and are also different in terms of how we set up the sites," Silins said.
"KAYAK is very much for that professional, seasoned traveller looking to manage and book their travel.
"Cheapflights is where you can get truly the best deal, although all of our content is shared across all the sites. Momondo does a fantastic job in the aspirational aspect of travel.
"Maybe surprisingly there are different users for those different brands, there is some consumer loyalty.
"We are conscious of the need to be more localised and making sure in the market people are aware of what the different brands stand for."
Now physically located in its new London base near chancery Lane, KAYAK and the Momondo Group/Cheapflights teams are fully integrated under the orange of the parent company's brand.
Packing boxes waiting to be emptied testify to how recently the merging of the teams took place, but Silins says there has already been an impact as company cultures come together.
He adds: "We appreciate there is a lot more we can do as we become more localised, more British. There is an education element in making sure we give our users the best choices and comparisons."
One key area for KAYAK in the UK is package price comparison, reflecting the enduring strength of packages in a market that does not traditionally favour holidays composed of separate components.
Silins said that while KAYAK aims for comprehensivity in verticals like flights and hotels to offer as wide a range of choice as possible, in the package sector this is harder to achieve
"In packages we are still at the very beginning, but KAYAK has been one of the first early adopters of package meta.
"We are constantly adding new content providers to the site, making sure that they offer value to the user.
"There are a lot of companies out that are integrating, or want to integrate, with us but what we look for is that comprehensiveness and that uniqueness of content.
"Where is it adding value to the user? We want partners that allow the user to get what they are looking for as soon as possible.
"We are conscious of making sure in each market that those providers are trusted and that people feel confident that they can book their holiday with them."
Having a reputation for innovation is important for KAYAK as it looks to expand its range of partners and persuade them it is a reliable route to market ad source of traffic and leads.
"We are often first to market," says Silins, "like we were with our facilitated booking, or instant booking product.
"Over the last couple of years we have been really focussed on chatbots and messaging systems where the user in spending the most time.
"We have added Facebook, WhatsApp, Siri, Alexa and Slack plug-ins. We were the first meta to introduce bookings for hotels on Alexa.
"And we are constantly looking at what's the next big thing and we try to innovate from that perspective. We start from where the demand is, where are people spending most time.
"We run SWOT weeks where we some up with different ideas across functions like engineering, commercial, product or marketing."
The last idea to come out of a SWOT week was an augmented reality baggage measuring tool to assist KAYAK customer to check they are compliant with airlines rules before the travel.
Silins added: "We are constantly asked, and Steve (Hafner, KAYAK CEO and founder) is constantly being asked about Google and what's the plan for KAYAK.
"We believe concentrating on one area, travel, and specialising in flights, hotels, cars and packages and making it a best in class product is probably where we are going to win."