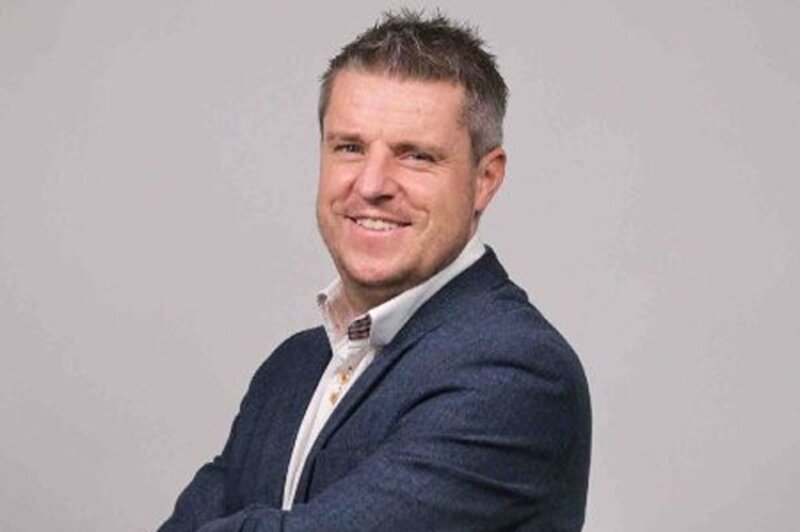 Guest Post: Why technology that enables customisation is the future for travel
Balance between humans and systems is crucial, says Iain Banks, TTEC vice president for international markets
Balance between humans and systems is crucial, says Iain Banks, TTEC vice president for international markets
Travel and tourism continues to be a booming industry that fuels much of the world's economy.
It is also an industry undergoing significant change as technology makes it easier to reach destinations and travel at a moment's notice.
As more people travel, delivering exceptional customer experience is more important than ever.
There are many emerging trends. Starting with airlines, both easyJet and British Airways are among the brands that have created apps for the Apple Watch, enabling passengers to store boarding passes and receive real-time updates on their wrist, not just on their smartphones.
In the travel industry, the impact of wearables and smartwatches is already tangible. Apple Watch apps from major airlines are allowing travellers to board even more quickly and painlessly with a flick of their wrist.
In cruise Carnival, the operator of more than 100 cruise ships globally, is taking luxury cruise life to a new level through a wearable called the Ocean Medallion which was first unveiled at the CES 2017 tech trade show.
By opting in, Medallion customers can go anywhere on the ship and it will know where they are. In fact, you can order a drink on your smartphone and a crew member will find you anywhere on the ship and bring it to you. You can walk up to your cabin door and it will recognise you and unlock it.
Not only does the Medallion make the guest experience better, it also makes life easier for the crew who no longer have to engage in a guessing game about what the guests want at any given time, and of course provide them with insight from the data gathered, something invaluable for improving the customer experience.
John Padgett, chief experience and innovation officer, at Carnival recently commented: "The apex of the technology is the human interaction, this is the first intelligent guest operation."
Indeed, many companies are gaining insight into the needs of their traveller and their evolving expectations through digital customer-centric experiences.
Dublin Airport recently announced how it is shaping the customer experience with a research programme that has two main quantitative trackers – one is passenger tracking.
The airport is interviewing passengers face-to-face on an almost 24/7 basis and to speak to more than 20,000 a year.
It's a seven to eight minute interview but the airport says it gets an awful lot out of that; understanding who their customers are, their age, reason for travel, destination and what services they're using.
This customer insight has given the airports an understanding of the changing demographic, how people's purpose of travel is changing, and the different services they're using.
Most importantly it has highlighted how to improve the customer experience.  Research showed the most important area of an airport is the departure gates as people spend a fair amount of time there, so one of the key things was the comfort of the seating.
Dublin Airport worked with a supplier to make sure all of the seats at gates have soft cushioning as opposed to metal seats and their customer satisfaction scores soared. Water fountains and reusable cups were also introduced as passengers no longer want to buy single-use plastic bottles.
Technology today has made the check-in and security process at airports seamless and effortless to offer an easy passenger experience.
However, as Jan Richards, head of insights and planning, at Dublin airport said: "There are always passengers who are less used to traveling that need more help and a human face, where ever greater service is expected.
"Airports could fall into the trap of throwing technology at stuff when actually there will always be that balance needed between the human face and technology".
We read a lot about how Artificial Intelligence will replace millions of jobs, but the most successful solutions we are seeing are where airlines and travel companies are blending talent and technology.
This not only improves the customer experience by routing the simple and complex enquiries efficiently, but in most cases, achieves considerable cost savings.
Significantly, chatbots are evolving as part of digital strategies using AI and natural language processing, getting smarter and becoming more autonomous with the ability to seamlessly transition between humans and systems.
They are helping customers to find the right information at the right time.  Google's data shows that 36% of consumers are willing to pay more for these personalised experiences.
We are witnessing a growing demand for platform chatbots that are easy to integrate, scalable, secure, and reliable as the travel industry looks for simple, pervasive and empathetic technology that delivers voice-enabled advice and solutions with the ability for their customers to review, share feedback and rate their experience.
Automating handling of routine queries allows the agents to focus on more complex issues. As chatbots record each of their communications with the users, they are able to deliver real actionable insights to help understand customer experience, purchase history, and problems, bringing in a personal touch that customers say they want.
As more and more travellers are set to explore a hyper-connected world, chatbots without a doubt will help travel companies to transform their customer experience.
What is certain is that the customer expects companies in the sector to be "always on" and to be responsive 24 hours a day, 7 days a week.
They also expect to be able to interact in an omnichannel world that minimises the touchpoints necessary to communicate.
This includes via mobile (above all) and via desktop; through dedicated applications (especially those with an efficient help desk and messaging system); via social networks.
Proof of the importance of an omnichannel approach is the use of voice assistants. Up to 70% of the requests received by Google Assistant are expressed by voice. This is a trend that sector operators cannot ignore.
In conclusion, we should keep in mind this insight, which emerged from an analysis by Google: 57% of travellers think that brands should customise their shopping experience and interaction with the user, based on their personal preferences, the behaviour profile, and individual characteristics.
That's why customisation will be the most disruptive trend in the travel and tourism industry in the coming years and those that use the above technologies to innovate, to be there for the traveller's each moment, helping them at each step of their journey with empathy to create unforgettable memories, will be the winners.