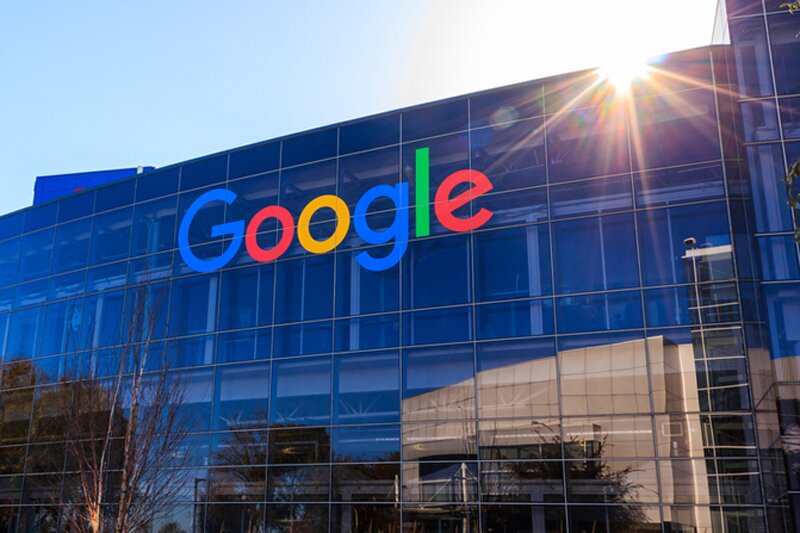 Google impact reflected in Trivago, Expedia and TripAdvisor trading updates
Results prompt further debate over the growing impact of search giant
Fourth-quarter earnings updates from travel giants Expedia, Trivago and TripAdvisor prompted further debate over the growing impact financial Google is having on the travel sector.
The three brands also cited the ongoing global coronavirus outbreak that originated in China for uncertainty surrounding the outlook in 2020, particularly due to the impact on Asian markets.
Expedia's announcement was the first since the OTA parted company with chief executive Mark Okerstrom, who blamed unexpectedly poor trading on Google being more aggressive in travel.
---
More: Google's search for its 'next act' is harming travel firms
OTAs strive to reduce dependence on Google
---
In a joint statement chairman Berry Diller and vice chairman Peter Kern said Expedia's 8% increase in gross bookings and revenue for 2019 comes after a re-focus on core operations.
The OTA is targeting $300 to $500 million "of run-rate cost savings across our business but said it was not certain about the level of savings it will achieve this year, or the Coronavirus hit.
"Since our management change in December we have re-focused the company on our core operations which had suffered for much of March 2019," Diller and Kern said.
"We have rapidly moved to simplify how we operate and increase efficiency. These changes helped us exceed the high-end revised guidance range in 2019 and will contribute to accelerated profit growth in our underlying business in 2020."
Expedia says it expects adjusted EBITDA growth for 2020 to be in double digits as it improves cost efficiency and improves revenue and margin growth.
Expedia figures for the fourth quarter of 2019 revealed a 7% increase in revenue to $2.75 billion while adjusted EBITDA was up 1% to $478 million.
In its trading announcement Expedia split out majority-owned hotel metasearch site Trivago which saw a one percentage point quarterly increase in revenue and 94% increase in operating income.
Full year figures, excluding Trivago, showed revenues up 9% to $11,45 billion, operating income up 16% to $861 million and adjusted EBITDA up 5% to $2.06 billion.
In an update to shareholders after announcing a 7% fall in quarterly revenue and 8% decline in full year revenue, Trivago chief executive Alex Hefer, said migration to online has slowed in recent years.
He said the sector has also seen increased competition as the major leading players focus more on profitability as growth has slowed.
"Google has invested in its own hotel metasearch product, trying to capture more of the value in the industry and grow its profit base," Hefer said.
"The large online travel agencies (OTAs), such as Booking Holdings and Expedia Group, have moderated their performance marketing spend and put more focus on branded advertisement and direct traffic acquisition.
"More recently, new players, such as Airbnb and Trip.com, have increased their activities across western markets, which has further intensified competition.
"Trivago and other metasearch players have been negatively impacted by the slowdown in industry growth, growing competition, and the reduced spend of their large OTA advertisers.
"We believe that the slowed industry growth has led to a lower share of first-time users of online travel websites, reducing the value of metasearch leads to the large OTA advertisers.
"As a result Trivago and other metasearch players have adjusted their marketing strategies to adapt to the new market dynamics and have experienced reductions in revenue while they have increased profitability."
In the fourth quarter of 2019 Trivago reported a 2.6 percentage points reduction in return on advertising spend, although for the full year it was an increase of 10.8 points.
Net income for the three months to December 31 was down 72% to $3.1 million while operating income was down 41% to $11 million.
Referral revenue declined 11% and 13% in Europe and the rest of the world, respectively, while it increased 4% in the Americas. The quarter was the sixth in a row of increased profitability.
However, the 2020 outlook was uncertain. Hefer said: "Google is likely to continue to try to increase its share of total industry profit while large OTAs are likely to continue optimising their advertising spend and other expenses.
"However, we believe the positive impact on our business resulting from new entrants, such as Trip.com and Airbnb, will continue but will have a small financial impact on us in 2020."
Trivago will conduct tests during the early part of 2020 to "fine tune our strategy" which may lead to "double-digit revenue decline in Developed Europe for the first and second quarter of 2020".
The site did not provide any specific guidance for 2020 "as it is very difficult to forecast the future development of the coronavirus outbreak, the results of our tests and even more so to predict the impact of these tests on our advertising spend in the second half of 2020".
TripAdvisor saw revenue decline 3% in 2019 to $1.56 billion, however adjusted EBITDA was up 4% to $438 million. Net income for the year was up 12% to $165 million.
Chief executive Steve Kaufer, echoed Hefer's point about the growing presence of Google in an update to shareholders:
"We noted stronger-than-expected SEO channel headwinds in our Q2 and Q3 earnings commentary, as Google continues to siphon off high-quality traffic that would otherwise have visited Tripadvisor," he said.
"Despite the recent hotel auction headwinds, we are optimistic about our future revenue growth prospects, as we believe potential hotel auction headwinds will be more than offset by our growing revenue lines in the years to come,"
In the trading update he said: "As previewed last quarter, we have taken action in a number of important areas. We grew revenue outside of our hotel auction; we have adjusted our core structure to preserve strong profitability; as we returned more capital to shareholders.
"We repositioned our flagship TripAdvisor brand, and we reorganised internally to align with customer-focussed initiatives to deepen customer engagement on our platform, which we believe will lead to increased monetisation over time."