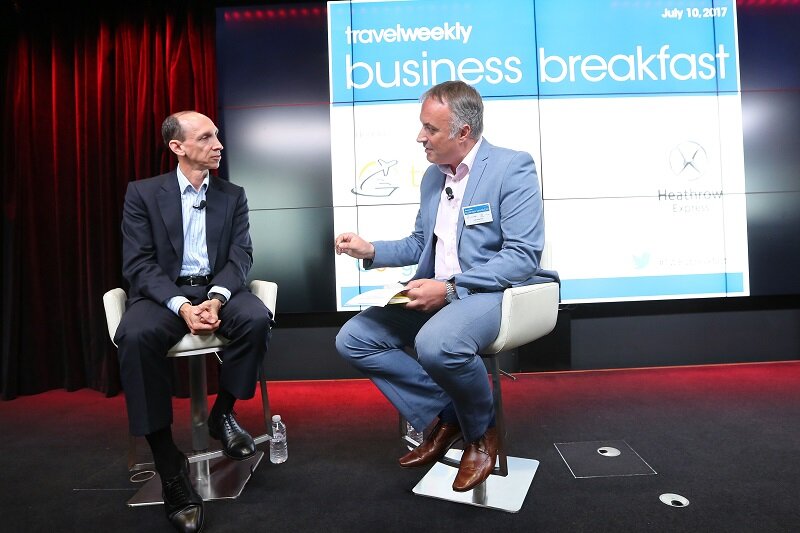 EDreams ODIGEO boss demands new European Commission protection
Dane Dunne accuses EU rule makers of failing customers and companies
The European Commission has been accused of failing to do its job of protecting EU customers and companies by the boss of one of the continent's biggest online travel firms.
Dana Dunne, chief executive of Opodo parent eDream ODIGEO, demanded the new Commission, which is in the process of being approved following European Parliament elections, does a better job.
He vowed to use the influence that eDreams ODIGEO has as one of Europe's biggest ecommerce companies as well as that of other firms in other sectors, to demand change.
---
More: EDreams ODIGEO app enables automatic flight check-in
Progress made towards subscription model, says eDreams ODIGEO
---
"I really mean this speaking as a European, that I think the Commission has been failing to do its job," Dunne said.
"Its job is to protect European customers. I do not think it has lived up to that in the travel industry. It has not protected the consumer.
"There are bigger, dominant, non-European players that use their position to preference their own products and services at the cost of European consumers and at the cost of European companies.
"I thought the Commission was there to protect European customers and European companies. It's their job to do that, and they need to do their job."
In March Google was fined €1.49 billion for breaching EU anti-competition rules after it was ruled to be abusing its market dominance by placing unfair contractual restrictions on advertisers.
However, there remains concern that Google, as well as other major non-EU retail platforms like Facebook and Amazon, prevent competition by favouring their own products and services.
Dunne said he agreed with complaints from the former chairman of Abta and Aito director, Noel Joesphides, who claims online platforms are enabling non-EU firms to flout EU package travel rules.
"The platform defence is nothing more than an excuse not to do anything to stop this," Dunne said. "I'm hopeful this will be addressed now we no longer have the old commission. Change brings hope.
"We are one of the largest ecommerce companies in Europe and we feel that we can at least bring this to people's attention.
"We want, when the new commission comes in, to make sure that they really understand the implications of this.
"While it absolutely is a travel industry issue, it's also not just a travel industry issue and there are other companies in other sectors that have the same kind of view as us.
"We want the new commission to be far better than the previous one. I expect them to do the job that they have been voted in, employed and funded to do by European consumers."
The European Council of Ministers has put forward its proposal for key positions in the new European Commission and MEP's are due to vote to approve those appointments next week.
EDreams ODIGEO app enables automatic flight check-in
Progress made towards subscription model, says eDreams ODIGEO