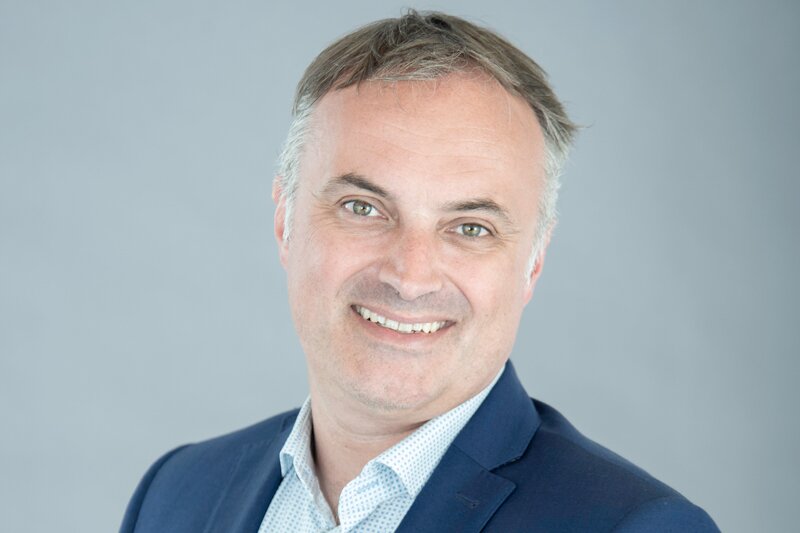 Editor's Comment: Does stating that competitors are more expensive breach an 'unwritten rule'?
Travolution editor Lee Hayhurst asks whether it is fair to level accusations at On The Beach of 'shady' marketing tactics
Travolution editor Lee Hayhurst asks whether it is fair to level accusations at On The Beach of 'shady' marketing tactics
Travolution sister title Travel Weekly carried a story this week about allegedly "shady" online marketing practices by successful British OTA On The Beach.
The publicly listed mainstream holidays specialist was accused this week of breaking an "unwritten rule" by no lesser an industry figure than Aito director (and Abta chairman) Noel Josephides under which operators "don't criticise each other".
He claimed pages that have been uploaded to the On The Beach website that directly reference competition, in particular a number of traditional tour operators, and point out how it can offer the same holidays but cheaper, only serves to stoke a price war. "The last thing we want in the industry", he claimed.
Well, not entirely. OTAs, On The Beach among them, have always viewed over-capacity, particularly in the lates market as holidaymakers become primed for that last-minute bargain getaway, as great news because they are in pole position to mop up any demand that can be stimulated in the market.
Their business model, with no upfront guarantees with suppliers or costly commitments on bed stock and airline seats, means they can play a leading role in highly competitive price-led lates markets, particularly this year with demand for the peak summer travel period looking decidedly soft.
Assuming they've got their own costs – predominantly Google Adwords search marketing and technology – under control, OTAs like On The Beach can continue to stimulate the market with rock-bottom prices in the knowledge that they aren't at risk of having any unsold stock left at the end of the season.
As Travel Weekly pointed out, these On The Beach competitor comparison pages are only really pointing out the potential price advantage it claims to offer for holidays to the same hotels as their rivals. There's also likely to be a search engine optimisation advantage to having this content online.
But what about the claim that On The Beach has breached some form of "unwritten" understanding among industry players – a sort of sector gentleman's agreement or Marquess of Queensbury-type rules setting out the terms of engagement for travel combatants?
Isn't this precisely the sort of thing transparency and the democratisation of information associated with the rise of the internet, at least for digital purists, was meant to put an end to as consumers have been empowered like never before over the last two decades?
In reality, while the internet has shed light on many traditionally "shady" business practices in all sectors, it has created many new ones of its own, but it can hardly be accused of undermining consumers' ability to shop, research, compare and purchase.
It is true that this sort of directly aggressive marketing is unusual in travel. The last time I recall it happening was when easyJet Holiday's then fulfilment partner Lowcost Holidays created ads with direct price comparisons to rivals' holiday deals from the likes of Tui and Thomas Cook.
Lowcost was, at the time, run by a founder with much less respect for the accepted way of doing things in the industry than On The Beach has today, and the nature of the ads were understood to have displeased easyJet management who understandably didn't want to be in the middle of a corporate spat in public.
Then, as now, this style of marketing caused consternation and the accuracy of the claims was questioned because a packaged holiday offered by a tour operator will always include additional products and services that make it difficult, if not impossible, to do a straight forward like-for-like comparison. Meanwhile, online prices are dynamic and constantly changing.
And isn't that the key point? The traditional tour operating model has been put under pressure throughout the internet age, ever since Expedia famously turned the travel agent's 'secret weapon' – their green screen – into a user-friendly, consumer-facing retail portal.
For all tour operators and travel agents, sitting in the middle between the consumer and the product, the challenge is to promote and demonstrate their value, service, knowledge, reliability and trustworthiness above and beyond just price.
And many continue to do that very successfully, often benefitting vicariously from the sort of mass market advertising the likes of On The Beach can afford. It's worth pointing out that On The Beach has recently entered the B2B tour operating sector itself following its acquisition of Classic Collection, so is competing on both fronts.
The truth is OTAs like On The Beach, and in particular the many hybrid online agents that prefer to acquire leads on their websites but convert over the phone offline, are themselves under constant and intense scrutiny by industry regulators and consumer champions concerned about so-called 'bait and switch' tactics.
So, if price is your ultimate USP and you've had to go to great lengths to make sure the prices you advertise are as accurate as possible in an era of continually fluctuating prices as suppliers you don't control yield manage, is it really unfair to shout about it?
More: On the Beach blasted for 'shady' marketing tactics