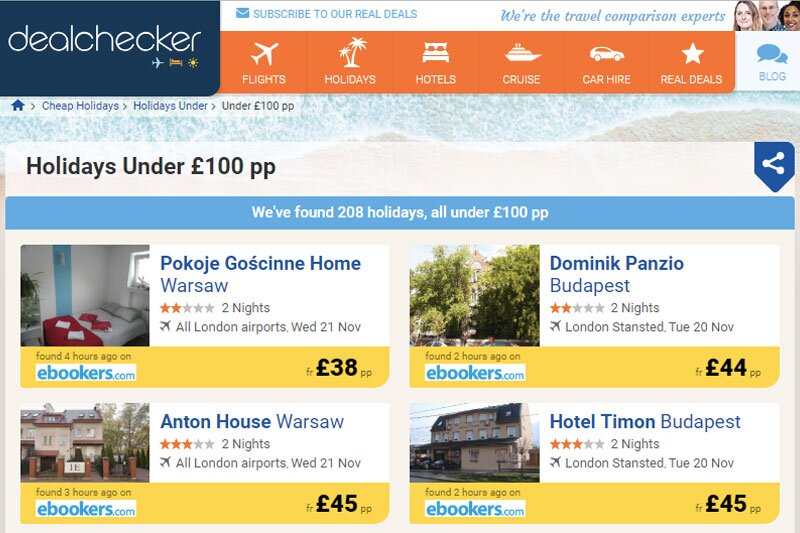 Dealchecker highlights cut-price breaks with new 'Holidays By Budget' search
Firm names Algarve, Gdansk, Budapest, Venice and Prague among cheapest destinations Continue reading →
Holiday price comparison website dealchecker.co.uk has launch 'Holidays By Budget' search function starting with bargain breaks from under £100 per person.
The firm says the new service is aimed at holidaymakers on tight budgets and facing the expense of Christmas as they contemplate their next holiday.
Dealchecker editor Rosie Panter said: "We've compiled the destinations where getaways for less than £100 per person can be frequently found.
"The top five spots that we regularly find to be the cheapest are; the Algarve in Portugal, Gdansk in Poland, Budapest, Venice and Prague."
The destinations featured vary depending on the time of year but clicking through to the 'Holidays under £100' page shows a choice of 17 great value holidays.
"If your holiday budget can stretch a bit further then so does our search ability," added Panter. "We have deals to match budgets ranging from £100 to £150, £200 up to £500+ per person for a luxury break. "