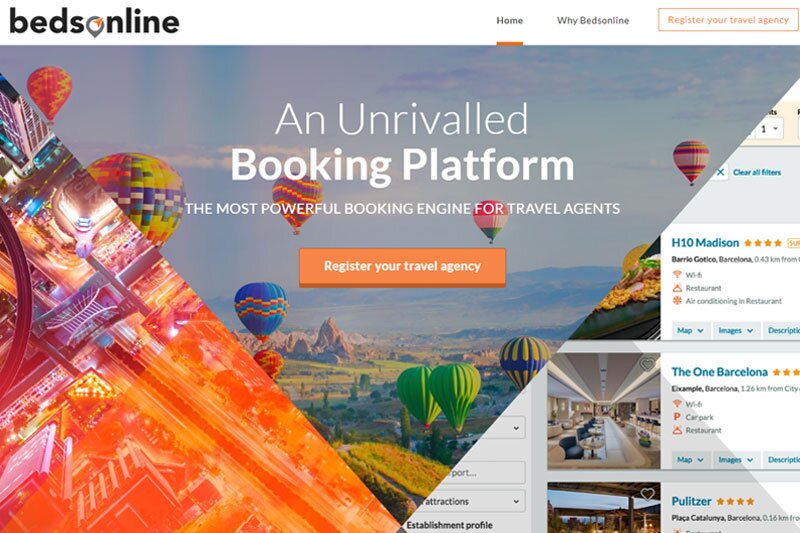 Bedsonline extends bonus commission offer
Move follows consolidation of GTA, TravelCube and Travelbound brands
An offer of an extra 3% commission has been extended by Bedsonline for a second time.
The bed bank originally planned to end the festive season promotion on new year's eve before initially extending it until January 17 due to "unanticipated and enormous popularity".
The additional commission offer, started on December 17, will now run until the end of the month.
This follows claimed year-on-year sales increases of up to 80% in some countries.
The promotion is open to all travel agents worldwide that work with Bedsonline on a commissionable basis.
Eligible agents will receive an extra 3% on top of their regular commission, for all accommodation bookings made via the Bedsonline website for any date on any destination worldwide.
The move follows a decision that all retail platforms – GTA, TravelCube and Travelbound – will be discontinued by the end of January in nearly all markets. This comes after the company announced in September that the sister companies will join the Bedsonline platform and brand.
Retail travel agents director Alistair Rodger said: "In the last week there has been a significant jump in bookings – in some cases as high as 80% – in markets that were closed for the Christmas period, such as Spain, and only re-opened in the second week of January.
"As such markets do not have the same peak booking period that agents in northern Europe see immediately following Christmas, we have now become convinced of the genuine popularity of this initiative and felt duty bound to continue it until the end of January.
"Additionally, I´m very pleased to confirm that this promotion has prompted the last remaining travel agents from our legacy brands – TravelBound, TravelCube and GTA – to move over to the Bedsonline platform during the last few weeks.
"In nearly all of our markets we will shut down booking capabilities at the end of January. So ensuring that all agents from TravelBound, TravelCube and GTA have smoothly transitioned onto the new Bedsonline platform is essential for us. Old bookings will be modifiable, of course, but all new bookings have to take place on the new Bedsonline website.
"We're almost complete now, but for those few agents who have not yet made the change, contact your account manager and they´ll explain how get the incentive available for the first three bookings."
An enhanced Bedsonline platform – which incorporates the accommodation portfolio and best features of the TravelCube, TravelBound and GTA retail brand offering – provides agents with access to 170,000 hotels via a dedicated search engine.